Automotive
What to Look For When Buying Truck Engine Parts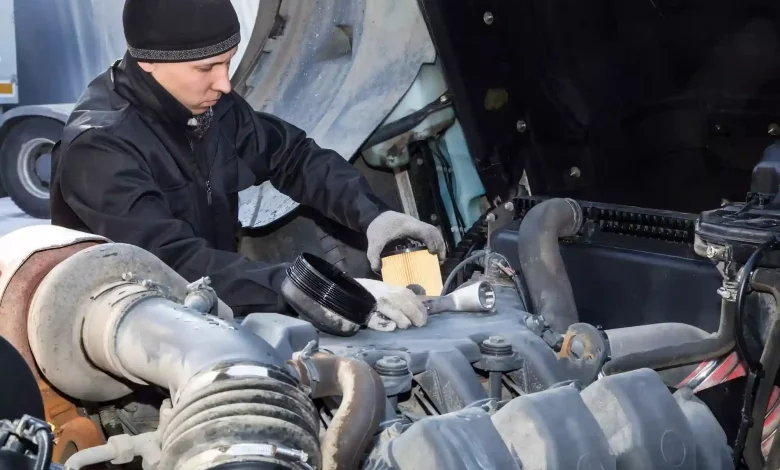 Are you a truck owner with a problem you need to figure out? Or maybe you're shopping around trying to find the right parts. Either way, you'll need to know how to navigate the truck parts world.
There are plenty of places online you can shop and buy auto parts. But it's important to read reviews, understand quality vs. cheap, and know where to buy. So we've created a simple guide to help you understand what to look for when purchasing truck engine parts. Read on!
Compatibility
Parts must work with each other because not every type may be the same. Make sure the part is made for the exact make and type of truck you have to make sure it fits and works right. It's also important to check if the parts are compatible with the year they were made and the specs.
You should check the type of engine, the type of fuel, and the transmission type. Most of the time, this information is given in the product description. It is also wise to bring the original truck part when looking for replacement parts.
Also, some parts are flexible and can be put together with other parts. Make sure that the things you buy will work well together to make sure they work right.
If you have any questions, talk to a mechanic or customer service to ensure the part matches and will work with your car. Checking to see if the parts will work together before you buy them can save you a lot of time and money in the long run.
Quality and Authenticity
You should test the quality and design of your chosen parts to ensure they meet the correct standards. You should ensure that the part is made of solid materials that can withstand wear and tear.
You should also ensure they come from an established, trusted source, which will help the part last longer. When getting a new part, it's essential to ensure it's authentic. A fake part might not fit right or could even hurt the truck.
MUsually genuine parts are made with better materials and come with a warranty. It's also a good idea to look at reviews from past customers to see if everyone is happy with what they bought.
Last, check to see if any parts have been recalled before you buy them. Considering all of these things when choosing parts will help ensure that driving is faster and safer.
Brand and Store Reputation
Most of the time, truck parts from the well-known and most trusted names have been tested and shown to be high quality. It's essential to find out how well the company has done in the past with things like making sure the truck parts are available, shipping quickly, helping customers, and covering warranties. A reliable and trustworthy brand will have a lot of positive reviews and good customer feedback.
Another good way to ensure you buy things of good quality that will last a long time is to ask around for reliable sources like Dieselogic. A good image is essential to ensure the quality is good and the customer is happy.
Warranty and Return Policy
Make sure to inquire about the long auto parts warranty period and if any additional services (like free installation) are included. Also, it's essential to know what the return policy covers and whether the seller will accept returns for damage or defects.
Finally, ensure there are no hidden fees or charges and that the auto parts are eligible for returns within a certain period. Doing your due research before investing in truck engine parts will ensure that you have a positive buying experience.
Certifications
Ensure that the brands of components you are considering meet the standards of respected certification organizations, such as those provided by the Society of Automotive Engineers. For example, the SAE J1349 certification is for diesel engine parts, while the SAE J845 is for gasoline engine applications.
Additionally, you will want to consider certifications from Original Equipment Manufacturers (OEM), such as the American Trucking Association (ATA). Selecting components with these certifications ensures that you get products that meet or exceed manufacturing standards and will perform optimally moving forward.
Price
Spending more doesn't necessarily mean you're getting better-quality parts. You might be overpaying for something lesser in quality. A great way to find out the actual cost of the auto parts you're looking for is to compare prices across various vendors and know an appropriate price. Ultimately, when it comes to price, always move forward cautiously since a lower price doesn't always mean you're getting a great deal.
Fuel Efficiency and Performance
Look for truck parts designed to improve fuel efficiency and reduce engine wear. This could include components such as an upgraded air filter, fuel injector, and spark plugs. Look for parts designed to improve engine performance, such as a high-flow exhaust system, turbocharger upgrades, and performance air intake.
Consider the type of fuel you'll use in your vehicle. Higher grades of gasoline can potentially provide better fuel economy and performance. Look for parts with the most efficient combustion rates, ideal power bands, higher-quality exhausts, and improved acceleration.
Maintenance and Customer Support
Consider the maintenance requirements for the parts you're buying. Some parts may require specialized tools or professional installation.
Look for the availability of technical assistance or customer support to be sure that the manufacturer or dealer is available to answer any questions that may arise. Access to technical support can be valuable, especially during installation or troubleshooting. This will also provide options for repair, replacement, or maintenance of the parts.
Shop Smarter for Truck Engine Parts
By researching the compatibility, prices, and reviews of truck engine parts, you can make an educated decision about what to buy. Only buy from certified dealers and stores that offer warranties on engine parts.
This ensures that you're getting the most for your money and have reliable parts that will help keep your truck running smoothly. Start shopping today to get the parts you need and experience the difference.
For all your other tech, sports, and entertainment news, check out the rest of our website!