Others
Importance of Medication Affordability For Seniors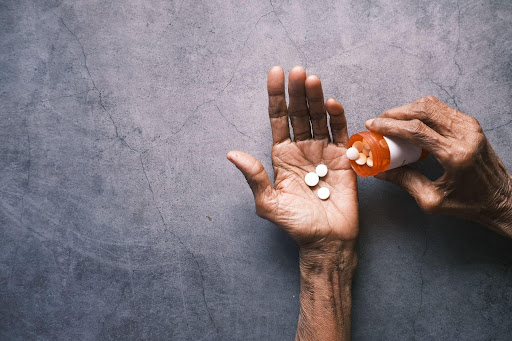 If you have elderly patients, you may know how wear and tear of the joints and other spinal parts make seniors vulnerable to chronic low back pain (CLBP). Know more about it from Radiology. 
Research showed that severe and chronic LBP incidence rate rises with age
Another study noted that the economic burden of CLBP is substantial, even with direct costs only.
However, chronic low back pain is only one among many prevalent conditions that negatively affect the finance of elderly individuals.
Chronic illnesses common in older adults, such as heart disease, stroke, cancer, and diabetes, impose a significant financial constraint on patients and the healthcare system.
In addition to that, the cost of prescription medications has continued to rise over the years, placing significant financial pressure on seniors.
If you are 65 or older and struggling with a chronic condition, increasing out-of-pocket expenses may threaten your ability to finance preventative care and basic needs.
If you are a caregiver for seniors, aiming to reduce the cost of prescription drugs for your patients could help them save lots of money. Those savings could then be a source of budget for other vital expenditures.
Why Is Affordable Medication Important For The Elderly?
When elderly patients consult their healthcare providers, they frequently carry a list or a pocket of prescription drugs. The personnel examines your patient's list of medications or medication vials to the digitized transcript of their patient's medication profile.
During the initial evaluation, the staffer updates the digitized transcript as they incorporate the medication lists. Typically, the primary care doctor would inquire if the patient requires any new prescription medications or refills.
Why is medication use in adults over the age of 65 of clinical importance? A study reported that in the mid-1980s, individuals aged 45 and up increased their drug use from 52% to 75%.
In 2010, a clinical news and information portal reported that older adults in America consume one-third of all prescription medications. Although individuals in long-term care facilities intake the most prescription drugs, ambulatory elderly patients fill nine to thirteen prescription medications annually(5).
Cost-Related Medication Nonadherence (CRN)
Medication nonadherence is a longstanding public health issue that can negatively impact chronic health conditions among elderly individuals (aged 65 and above). This age group is prone to a more significant disease burden than younger individuals.
Although there are numerous reasons for medication adherence, older adults may forego prescribed medication due to cost-related worries. These concerns may include inadequate medical insurance coverage and out-of-pocket expenses.
This type of medication nonadherence is cost-related medication nonadherence (CRN).
Roughly 10% to 40% of noninstitutionalized older adults may have practiced or continue to practice CRN.
Medication nonadherence harms health, increases the risk of death, and raises healthcare costs.
Cost-related medication nonadherence (CRN) is a typical and critical concern for elderly patients in the outpatient program who take, on average, 4 to 5 different medications each week.
Recent surveys showed that close to 32% of seniors take fewer prescription drugs than recommended to save money.
Patients who want to save money may take medications irregularly, partition medications, or miss refills. These individuals do not receive the full benefits of medicinal treatment and may also be at risk of declining health.
Elderly patients place different values on their medications depending on criteria other than clinical efficacy.
Clinicians and patients make their best decisions about prescription medications when both have access to accurate information about the benefits and costs of the medicine under consideration and other therapeutic options.
Fair prices for medical care can reduce unnecessary medical spending. Elderly patients may be more committed to follow-up on their prescription medications if their costs have become more financially manageable.
Suggestions For Saving Money On Prescription Drugs
Buy Generics
Generic drugs are typically about 85 percent less expensive than brand-name products.
Federal regulations require generic drugs to be as reliable and effective as brand-name drugs. However, there may be slight differences that can affect your senior's health.
It is critical to consult with your doctor before making any changes.
Get Financial Assistance
Many government policies offer financial support to older adults to assist with medication costs.
Other financial assistance programs, PAPs, or Patient Assistance Programs, are run by almost all pharmaceutical manufacturers.
Financial assistance programs help seniors cover the costs not covered by their healthcare plans.
Consider Using a Mail-Order Pharmacy
Your elderly patients may get a better deal with mail-order pharmacies offering monthly supplies. For example, prescription medications may arrive in a three-month supply.
Your loved ones no longer have to go to the pharmacy and may be able to save on travel time and energy costs.