Lifestyle
Why 3 piece prêt wear preferred over 2 pieces or one piece?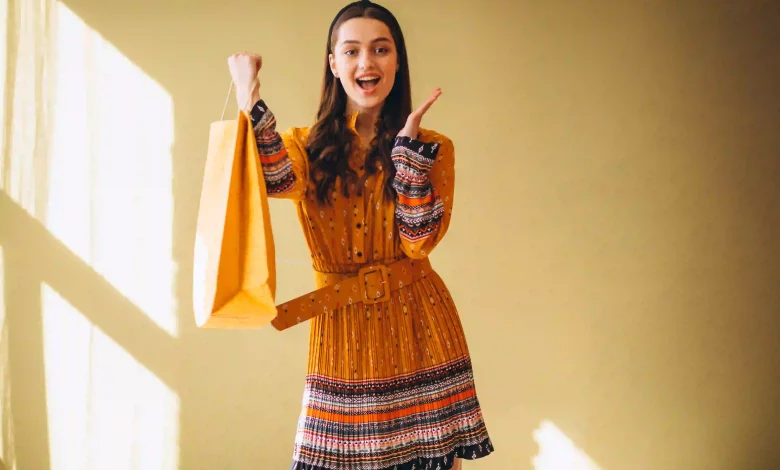 Clothing is a vital part of everyone's life. And women have a craze for dresses. Every girl has a craze for dresses and new trends. They tend to follow new trends and new fashions in their everyday life. This trend is especially followed at special events like weddings, family and friends gatherings, birthdays, parties, etc. Pakistani clothing is one of the well-known for its work.
It's not only followed and famous in Pakistan but also in other countries like India, USA, UK, Canada etc. All new trends and fashions are available in Pakistan. In Pakistan, every person has freedom in their lifestyle and it's totally up to them to choose what kind of dress they want they wear without any hesitation.
Classifications of outfits
On the basis of stitching outfits are classified into two classes for your ease. These classes help you to choose more comfortably which variety you want. These classes include following
Unstitched outfits
Stitched outfits are also known as prêt wear or ready-to-wear or readymade dressing.
Both classes have their own specification. Everyone selects the dressing style they feel comfortable for themselves. If you easily avail a tailor for yourself then you move towards unstitched wear. But in another case, most of ladies prefer to move towards prêt wear.
Why prêt wear is preferred over unstitched outfits?
Now question arises here that why prêt wear is chosen over unstitched wear? Different reasons lies here that lead most of people to choose ready-to-wear dresses for themselves. Some of these reasons are given below
Its time saving
You do not have to search for tailor and wait for dress to be ready for yourself
Available and ready to use at emergency events etc.
How it becomes time saving for you? It time saving got you as you only have to go bazaar and choose a readymade dress for you. And it's totally suitable and ready for you to wear immediately at any event or even for casual use. The second proof of being time-saving is that you do not have to face any headache of tailoring and waiting for your dress to be ready for you to wear. And it has no guarantee that it will be same as you want.
Varieties of ready to wear
Ready to Wear also has some varieties that give you variety to choose best for you. These varieties mainly includes
3 piece dress
2 piece dress
One piece dress
All have their own specifications which made them best for use.
Reasons to choose 3 piece prêt wear
Most of the ladies tend to move toward 3 piece dresses as their first choice. Different reasons lie there for this first choice. All of us live in an era where time is money and everyone wants to save their time. Now you must be thinking about how 3 piece prêt wear is helpful in saving time.
Firstly when you choose readymade dresses then your tension of stitching is completely gone. You do not have to find the best tailor for yourself who can stitch your dress as you want. And deliver it to you on time. However most of the time your dress is not prepared on time when you have to wear it and most of the time it is not the same after stitching as you want it.
Secondly, if you choose 3 3-piece dresses then you do not have to do matching of the trousers or dupatta to give the dress a complete look. These dresses are complete from all points of view either its size or any other thing.
Pakistani fashion trends are now emerging greatly in that aspect to provide you with a dressing style that is the best fit for you. This is made possible by providing different size ranges that help you to choose the best-fit dresses. Size ranges that are available to you are given below
Extra small size (XS)
Small (S)
Medium (M)
Large (L)
Extra large (XL)
These sizes are made by keeping in mind the internationally set length, width waist, etc. So now it's not difficult for you that if you select a dress it may not be perfect according to your size.
Customization offer is also available at a number of boutiques like Daudabbas etc. Customization means you can choose fabric, design, size even each and everything of your choice and order the boutique to design it accordingly for you within a given time period. The trend of customization is increasing greatly nowadays as it proves to be much more helpful.
Final words
Prêt wear is best choice for you in a number of aspects for you. Different brands like Khaadi, Maria B., Al-Karam, Daudabbas, etc. are working every day to provide you with the best collection for your different uses like wedding dresses, formal wear, festive collections, etc. You can also visit online stores also to buy online ready to wear even sitting at your home and at any hour.