Business
Amazing Retail Display Table Ideas to Try Now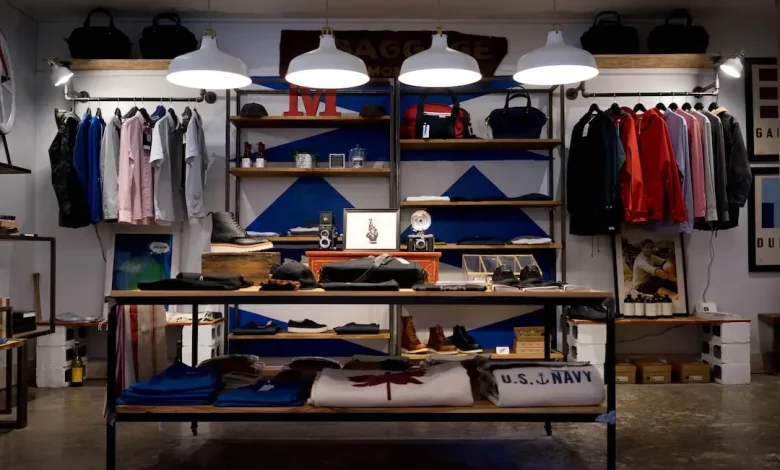 A retail business is bound to have a reasonably fantastic idea, at least now and then. It could be as simple as an arrangement of products or as complex as an intricate retail display table that people would have to have.
However, you'll find that the most effective table ideas in your store usually come from customers. The more effort you put into presenting your work, the more often customers will value it. A great visual display strategy will help your products sell more and make your store more profitable.
Read on for some fantastic retail display table ideas you can use today.
Interactive Technology Displays
A product display table is a novel way to attract customers' attention. It is also a great way to make them learn more about their product. Some innovative ideas include incorporating QR codes on the table, motion sensors, video and audio displays, interactive kiosks, touch screens, and content-rich 3D displays.
QR codes will allow customers to quickly and easily access content on their smartphone, while motion sensors can trigger a product video's display. You can use touch screens to demonstrate product features to potential customers. By using interactive technology, retailers can engage customers and encourage them to try a product.
Themed Displays
Themed displays can add visual interest to a retail space, giving customers something to draw them in and linger. These display ideas can be as simple as following a seasonal holiday to a color scheme or highlighting a product collection.
By tying a display to a particular holiday or time of year, you can create a sense of urgency about the products featured in the collection. Themed retail display table can make a lasting impact on customers.
Use Multi-Level Display Tables
These tables come in various sizes and shapes, allowing you to showcase products at different heights. You can create a dynamic and engaging display by placing products on different levels. Consider using retail store display fixtures like shelves, risers, or even wooden crates to elevate certain items and make them stand out.
Tell a Visual Story
Arrange your products on display tables in a way that tells a visual story. For instance, if you sell outdoor gear, you could use clothing tables and equipment showcasing a camping scene with tents, sleeping bags, and essentials.
It showcases your products and helps customers envision themselves using them in real-life situations. Use props, signage, and creative layouts to convey the story effectively.
Utilize Color and Lighting
Colorful and well-lit displays have a powerful impact on customers' attention. Consider using your display tables as a canvas to showcase vibrant products.
Also, create a cohesive color scheme that aligns with your brand identity. Proper lighting techniques can draw attention to specific products and create a visually striking display.
Create an Interesting Retail Display Table
These retail display table ideas can add an exciting element to your store for customers to enjoy. Finding the perfect balance between form and function is essential to be successful. Take some time to experiment with different ideas and see what works best for your store.
Investing in great strategies is essential to succeed in the retail business. Use these fantastic display table ideas and create a stunning layout for your store now.
If you find this article helpful, read out other blogs today!