Business
Brochure Design: What You Need to Know (2023)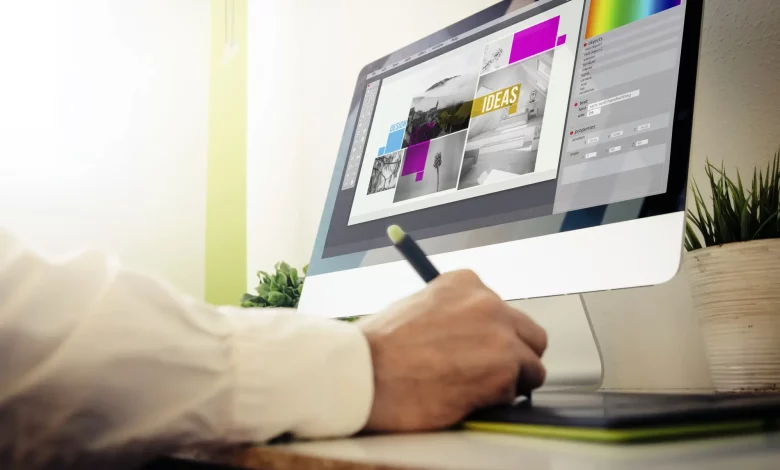 Even in our digital age, more than half of Americans respond well to marketing brochures!
As a result, even throughout 2023, you'll need to consider brochure design as a part of your company's marketing strategy. But how do you design a great brochure that'll immediately grab someone's attention?
This brochure design guide will give you a few great tips on how to design the best brochure regardless of your brand or industry.
Here are our brochure ideas:
Use Rich Colors
While aesthetic minimalism may work for your website and other design projects, you want to be bold with your brochure design.
Remember, most of the time your potential customers will receive your brochure in their mail along with several other promotional materials. This means that if your brochure doesn't stick out, they'll throw it away immediately.
If you have colors associated with your brand, make sure to use these colors for your brochure. Red is almost always associated with Coca-Cola, while dark blue and light green are associated with Yettel. You want potential customers to be able to distinguish your brand when they see your brochure.
You can hire this Orlando print company when you're ready to get your brochure printed.
Use Simple and Succinct Language
The other aspect of brochure design is the text that'll draw your customers in.
You have to get to the point with your text and have to use language that a layman will understand.
For example, let's say you want to sell podcast transcription services through your brochure. Here's a sample of what not to do and what you can do:
Don't: We can transcribe your podcasts so that you can share the transcription as a blog post and increase your SEO. This is a great alternative in case your audience doesn't like or have time to always listen to your podcast.
Do: Got a podcast? We'll transcribe it for you. Publish it, and you'll boost your rankings and listenership!
The second example uses simpler language without technical jargon. It's much shorter, which allows the customer to understand your services with even a cursory glance.
Use Images
The final step is to always use images in your brochure. In fact, you should think of your text as a means to supplement your images.
Also Read Air duct cleaning houston speed dry usa
Let's return to the previous example of podcast transcription services. Above your text, you can put the image of a person speaking into a microphone.
This immediately draws in your customer and makes them gain some understanding of what your company offers.
Improve Your Brochure Design
Now you know what makes great brochure design and can design and distribute brochures for your company.
Always use rich colors, as these make your brochures stand out. Try to use the colors that you want to be associated with your brand.
Next, always use simple language to convey your message. Your customers should be able to understand your message with a simple glance. Always use images to convey meaning as well.
Follow these steps, and you've mastered brochure design. You can find more marketing tips on our website.