Lifestyle
4 Easy Home Improvement Projects You Can Do This Weekend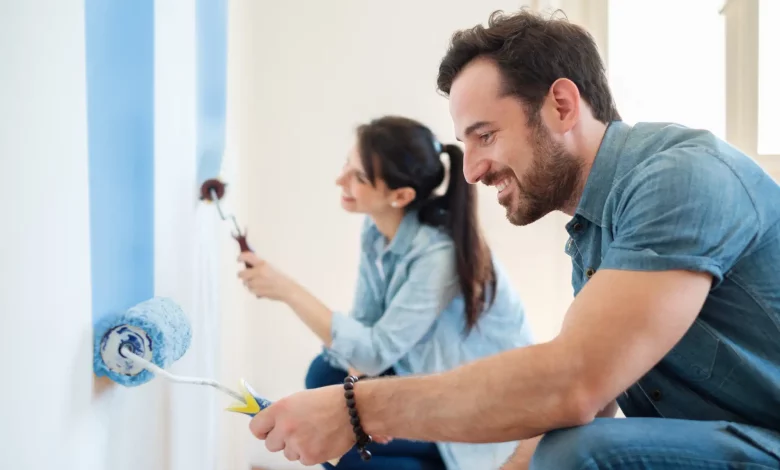 Are you up for easy home improvement projects that you can tackle this weekend? Whether you're a seasoned DIY enthusiast or just starting, these weekend projects are perfect for sprucing up your space without breaking the bank or dedicating weeks of your time.
From adding a pop of color with a fresh coat of paint to creating a stunning focal point with a statement wall, we've got you covered. Let's get started on transforming your home into something truly special!
1. Paint a Room
Painting a room is one of the easiest and most impactful home DIY projects you can undertake. With just a few cans of paint and some basic tools, you can completely transform the look and feel of any space in your home.

Choose a color that speaks to your personal style and complements the existing decor. Whether you opt for a calming neutral or a bold statement hue, make sure it's something you'll love seeing on your walls every day.
2. Install a Backsplash
Installing a backsplash is a quick and easy way to add style and functionality to your kitchen or bathroom. Whether you choose tile, glass, or even peel-and-stick options, a backsplash can instantly transform the look of your space.

Gather all the necessary tools and materials: tiles or other preferred material, adhesive or mortar, grout, a trowel or notched spreader, spacers for even spacing between tiles, and a level. Make sure to measure and cut any necessary pieces before starting.

Prepare the surface by cleaning it thoroughly and ensuring it is smooth. Apply adhesive or mortar using the trowel in small sections at a time.
Press each piece firmly into place with spacers between them for consistent spacing. Once all the tiles are installed, allow them to be set according to the manufacturer's instructions.
3. Upgrade Cabinet Hardware
It may seem like a small detail, but changing out the knobs and pulls can make a big difference in the overall aesthetic of the space.

Start by choosing hardware from reliable stores like S&D Timber & Builders Merchants. Make sure it matches your personal style and complements the existing décor. Whether you prefer sleek modern designs or rustic farmhouse vibes, there are countless options available to suit every taste.
4. Create a Statement Wall
Last but not least, creating a statement wall is another easy home improvement project that can transform the look and feel of any room. Whether you choose to use wallpaper, stencils, or even just a bold paint color, a statement wall can add personality and style to your space.

Consider selecting a focal point in the room, such as behind the bed in the bedroom or behind the couch in the living room. Then, let your creativity flow! Use patterns or textures that complement your existing decor for a cohesive look.
Consider These Easy Home Improvement Projects
Although home improvement projects can be time-consuming and complex, you can still get a lot accomplished with a few simple DIYs this weekend. Taking on these easy home improvement projects is a great way to improve the comfort, functionality, and even the value of your home.
So don't put it off any longer, and get started on your home improvement projects this weekend!
Should you wish to read more, explore our blog section.