Others
9 Tips for Hiring Commercial Landscape Maintenance Services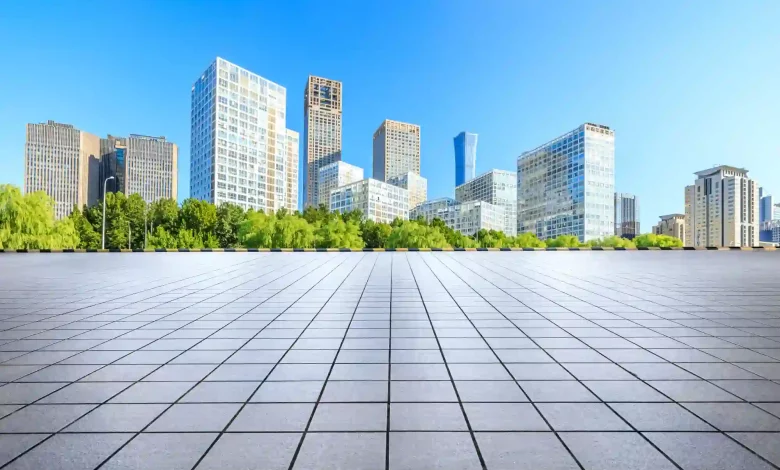 Do you have a thriving business but aren't quite sure how to keep it that way? Perhaps the answer to your conundrum is a good, solid landscaping service. After all, first impressions last and your landscape is one of the first things that your customers see when they walk by your business.
But how do you find and hire the best commercial landscaping services?
If you aren't quite sure or if you aren't in the business of making decisions, we're happy to help. Keep reading to learn all about tips for hiring commercial landscape maintenance services.
1. List Down Companies in Your Area
When looking for a commercial landscaping maintenance company, the first step is to list down companies in your area. Ask family and friends for recommendations. Search online or read reviews for companies that do landscape maintenance.
2. Make Sure the Company Is Experienced and Licensed
You need to verify that the contractor has the appropriate landscaping know-how to provide quality services. So check their licensing and certifications from the appropriate state organizations. This will help you make sure their services comply with any local rules and regulations.
Furthermore, you should inquire about the contractor's experience. Find out how long the company has been providing services and their history of satisfied customers.
Take time to review the company's portfolio of past and current projects. Look at the types of services they offer to ensure their expertise is suited to the job.
3. Watch Out for Sustainable Practices
Sustainable practices are of the utmost importance to help the environment. It also ensures the preservation of plant life on the premises, so you should choose services that engage in such practices. This includes using natural organic materials and pest management rather than chemical-based products.
You should check to see whether a landscape service utilizes efficient irrigation systems. Take into consideration which companies strive to conserve water.
It's also smart to ask whether companies also put in place organic fertilization methods rather than chemical ones. Sustainable practices are key to protecting the environment and plant life. So it is best to select a landscaping company that is mindful of such practices.
4. Schedule a Consultation
It's important to meet with the company to discuss your needs and expectations and check references. Ask about their experience in maintaining commercial landscape sites. And inquire about the type of equipment they will use.
Check out the quality of their work by requesting to see photos of their recent projects and asking for estimated project costs. You should ask about the safety protocols they use when conducting business.
The consultation should also help you determine whether the company is the right fit for you. You should take into account their professionalism, expertise, and cost-effectiveness.
5. Ask for Testimonials
Testimonials give you first-hand insight into the experience that both past and current clients have had with the company. They will tell you more about the company's services and how responsive they are. And they will also prove their quality of work and ensure they have a good customer service record.
So make sure to read the testimonials instead of just skimming through them. This will help you get an overall feel for the company and if they are a good fit for you and your business.
6. Be Aware of Typical Costs and Services
You should be aware of the typical costs and services of lawn maintenance before hiring a landscaping company. You need to gather a few bids from different companies to compare costs.
Look for companies that offer a varied range of services. Some may offer additional services that can be beneficial to the business. And be sure to ask for a guarantee of services, so you can rest assured that you will get the results you are looking for.
7. See if a Company Has Insurance Coverage
When hiring yard care services, you need to ask a company if they have insurance coverage. This is to ensure that, if something were to happen due to negligence or improper use of tools or machinery, you are not held liable for the lacking.
Landscaping companies should have enough insurance coverage to protect themselves and their clients. You need to ask questions about the insurance coverage policy to all companies you are considering hiring.
If a company is unable to provide proof of its insurance coverage, you should consider taking your business elsewhere. After all, insurance coverage is a great indicator of a company's commitment to safety and quality work.
8. Discuss Your Landscaping Needs With the Company
You need to discuss your landscaping needs with potential companies before hiring them. Then ask them to provide you with detailed plans that highlight the tasks they suggest and costs. This will help assure you that the company can accommodate your needs within the time frame you need.
9. Understand the Contractual Details Before Signing
You need to understand the scope of work agreed upon and expected from the contractor. This should include specific details about the type of services and how they are to be performed. Make sure that the contract outlines what is in the overall cost and any other fees associated with the services.
Be sure to clearly understand the expected timeline and how long the contractor will complete the task. And make sure to ask the contractor about any guarantees provided and the terms of any warranties.
By understanding all the details of the contract before signing, you can ensure that the work will be to your satisfaction. And you won't worry about any surprises in the future,
Hire a Commercial Landscape Maintenance Company Now!
You've learned the best tips for hiring commercial landscape maintenance services. So now is the time to act. Look for a reputable, established company that can provide lawn care services that meet your needs.
Start the process now and enjoy the benefits of a well-manicured, beautiful outdoor space.
Did you find this article helpful? If so, check out the rest of our site for more.