Lifestyle
How to Implement a Low-Dopamine Morning Routine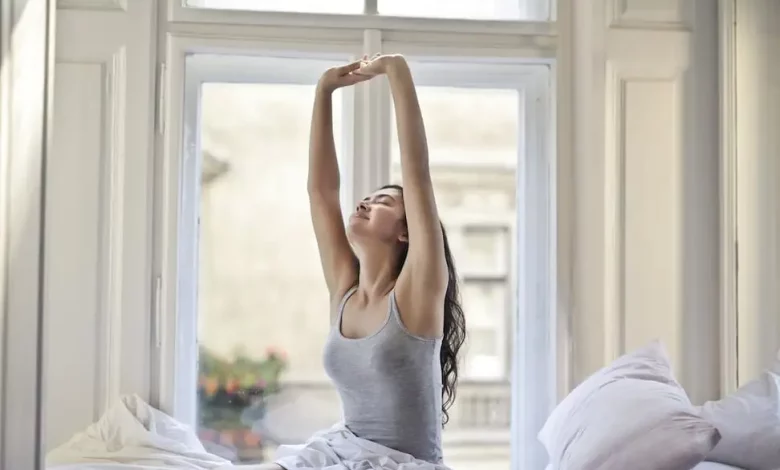 Want to know how to start your day with vim and vigor?
Monitoring your brain health is essential for most people. If you aim to have a more purposeful day from the moment you wake up, starting with exercise and habits that support good motivation are essential components.
There are many things you can do to support healthy dopamine levels, which is something that contributes not only to productivity but mood.
Take a look at this guide on how to implement a low-dopamine morning routine. Continue reading!
Wake Up Gently
As part of a low-dopamine morning practice, waking up slowly is essential. During the part of waking up, when dopamine levels are low, cortisol levels rise, which makes worry and anxiety worse. This release of cortisol can balance you out by waking up gently.
By waking up slowly, you can ease into the day calmly and mindfully instead of starting the day in a state of heightened worry. With practice and regularity, a low-dopamine routine in the morning can keep this balance daily.
Mindful Breathing or Meditation
A low-dopamine morning routine that includes mindful breathing or meditation can be beneficial. To breathe, you must let your breath flow freely and quietly.
This lets you stay still and notice how your body reacts and your breath feels. This gives you time to think in the morning, which lowers stress, improves focus, and helps you keep your emotions in check.
Meditation gives you a clear head. It can help you wake up slowly and with more awareness. A good day can start with a low-dopamine morning exercise like conscious breathing or meditation.
Avoid Technology and Social Media
The key is to avoid technology and social media in the mornings as a way to regulate your dopamine levels. Start by waking up early, engaging in gentle exercise, and taking time for self-reflection.
Move into simple, low-energy tasks like reading or listening to music. Establish a routine incorporating time for creative projects or areas of interest, such as art or photography.
This practice not only helps to reset your dopamine levels but also helps to give you a feeling of accomplishment at the beginning of the day. Even if you only manage to stay away from screens for a few hours, it can still impact your focus and mental clarity.
Engage in Light Exercise or Stretching
Light exercise or stretching can help wake up your body and prepare it for the day. Many light exercises can strengthen your cardiovascular system and help release muscle tension.
This can help you relax, clear your mind, and energize you for the day. Giving yourself time to relax and do light exercises or stretches for a few minutes in the morning helps set the tone for the rest of the day.
Enjoy a Nourishing Breakfast
Starting your day by enjoying a nourishing breakfast is a great way to get your dopamine levels regulated and prepare for the day ahead. Not only does it provide energy to get you going each day, but it also helps you build healthy lifestyle habits.
Eating breakfast can also improve cognitive and memory performance to get more done during the day. Making sure you eat a good meal in the morning can also help control your appetite and cravings, preventing impulse eating and snacking later in the day.
This could be as simple as having hot oatmeal with nuts or seed topples and some bananas. Or make an omelet with various vegetables like mushrooms or onions.
To make the morning a bit sweeter, have something healthier, like yogurt pancakes or overnight oats. That way, the start of the day is off to a great start, and one remains nourished and fueled.
For a more healthy routine and nutritious breakfast, you may check rebels Kitchen, and you will enjoy your breakfast.
Practice Gratitude or Journaling
Practicing gratitude or journaling is essential to implementing a successful morning routine. Writing down your thoughts and feelings can help you better understand what's going on in your life and what you can do to improve it.
Writing about your goals and desired outcomes may help you create an actionable plan to achieve them. Practicing gratitude can also increase your well-being by helping you become more aware of the blessings and people around you whom you can be thankful for.
Recognizing your blessings can help you appreciate life more. Doing all this before starting your day can set you in the right direction and ensure you make the most of your day.
Engage in a Creative Activity
Taking part in creative activities like writing a poem, making a picture, drawing, or singing can make you feel more creative and curious all day. Taking care of essential jobs with care helps to keep stress levels in check.
Enjoy the outdoors and get some exercise to get your body to make more dopamine. A creative morning routine with low-dopamine tasks will set you up for a successful and productive day.
Set Intentions for the Day
Once your mind is at ease, it's time to start setting intentions for the day. Reflect on what you need to do and imagine yourself completing it. Write down short-term goals and include the steps to get those tasks done.
This helps to re-center the mind and set intentions for the day. These intentions should focus on actions that evoke connection, creativity, and accomplishment. The goal of this routine is to keep dopamine levels in check so that you can complete a task-oriented activity without overpowering the need to be more productive and please others.
This is also the perfect time for extra activities, such as working on a passion project or talking to a friend. By starting the day in a mindful and stress-free way, you can create a clear, positive frame of mind to help you achieve a successful and purposeful day.
Try this Low-Dopamine Morning Routine Now
By implementing a low-dopamine morning routine, you can spend your day more efficiently and productively. It increases cognitive thought processes, mental clarity, and motivation. It can increase efficacy and help better manage our emotions.
Try it out, and you will be sure to experience the benefits of it!
If you enjoyed this content and would like to read more, explore the rest of our website.