Lifestyle
A Homeowner's Guide to Hiring a Maid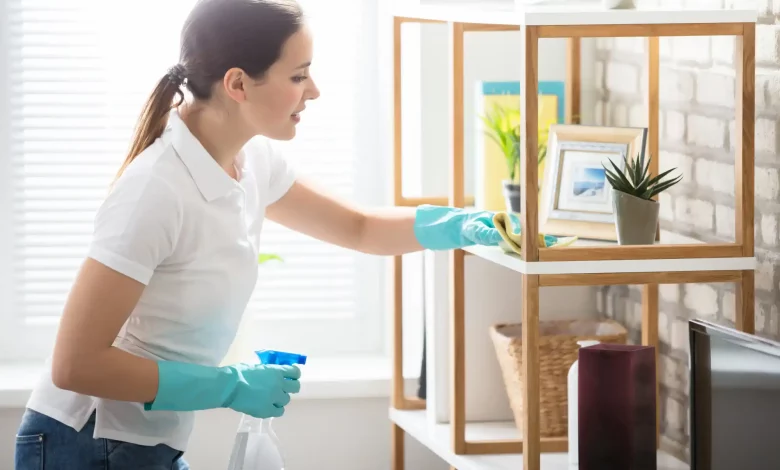 A clean home can lead to a relaxing and rejuvenating environment, which experts say can improve your mental health. However, many of us don't have the time to clean our houses. That's why hiring a maid might just be the solution to your problems.
There are multiple advantages of hiring a maid service, especially if you're a busy homeowner. They'll come into your house and work around your schedule so you don't have to.
Here's everything you need to know about hiring a maid.
Determine Your Needs
When hiring a maid service, it is important to determine your needs. First, consider the size of the home and the size of the job. Will the maid be cleaning the entire home, just certain areas, or occasionally visiting to perform deep cleaning services?
Estimate the amount of time required to adequately clean your home. Consider whether additional services, such as laundry, pet care, and window washing, are desired. Also, be mindful of special circumstances, such as extra family members, frequent visitors, children, or pets.
Ask for Referral
When it comes to finding a reliable and honest housekeeper, the best option is to ask for referrals from friends, family, and colleagues. Ask them about the maid's cleaning abilities, courteousness, reliability, cost, and any other information they might have on the candidate. If they are recommending a particular service, they can provide you with a list of references and also help you vet the companies being considered. 
Read Customer's Review
Reviews are often the most helpful when they include experiences with the maids and their work, along with their attention to detail, communication, and customer service. Reading customer reviews will help you determine which maids have been successful in their prior roles and will help you make wise decision. Make sure you are thorough in your review and that you read reviews carefully as some may be biased or fake. 
Get a Background Check
It is also important to make sure that you conduct a thorough background check. Start by asking previous employers for references or to see a list of previous employers. Additionally, take the time to do a full criminal background check.
Doing a background check will ensure that the person you are looking to hire has no history of violent or disturbing behavior. Additionally, it will provide you with a sense of assurance that the person you are looking to hire can effectively and safely complete any tasks that you may assign them.
Consider Your Budget
Depending on your budget, you can choose between a one-time service or a recurring service. Make sure to properly calculate the cost for the services you require. You should factor in the salary for the maid, necessary supplies, and any additional needs.
If you are paying hourly, calculate how many hours the job will take and decide if there are any additional costs involved. Consider if you can provide any benefits or if there are any additional costs. Check Buckets & Bows Maid Service to know more about hiring a house cleaner.
Start Hiring a Maid Today
Overall, hiring a maid is a process that requires careful thought, research, and vetting for the best possible outcome. Before you start searching for a maid, be sure to assess your budget, priorities, and expectations so you are prepared to make an informed decision.
With the right tips, you can hire the right professional to make your home clean and shiny. Look no further – start your maid search process today!
If you want to read more articles, visit our blog.