Lifestyle
How to Introduce Customers to Your HVAC Company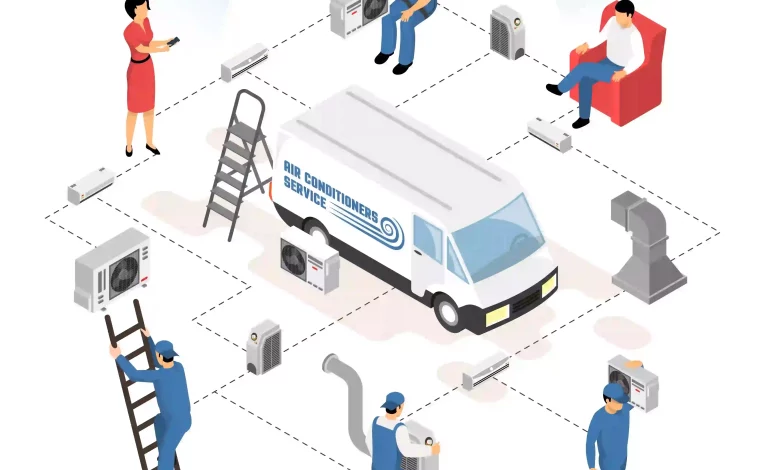 Potential customers search online for HVAC services, such as repairs, installation, and maintenance. HVAC web design experts can help you establish an online presence to make your brand known to customers. With loyal customers, your company's revenue can increase.
Here are ways to introduce customers to your HVAC company:
Build an HVAC Website
An HVAC website can help customers find your business online and contact you. Your website informs prospective customers why they should choose your company. Building a website can be complicated, but you can work with reliable web development experts.
Your website should have the following details to have a digital presence:
The services you offer
Your business name, tagline, and logo
Phone number and email address
Location and service areas
Photos of your HVAC work
A form to schedule appointments
Technology is dynamic, meaning you need an evergreen website. Professional web designers can update your site regularly to keep up with the change
Optimize Your Online Business Profiles
You can introduce customers to your HVAC company through an online business profile. People can find you on by doing a web search when you have an optimized profile. Include the following information if you want people to know more about your business:
Business address
Website URL
Phone number
Hours of operation
Reviews
Frequently asked questions (FAQs)
Company description
An optimized business profile helps increase your company's exposure and grow your customer base. When you claim your profile on major search platforms, you can be at a competitive edge over other businesses.
Market Your Brand on Social Media
Being active on social media can boost your HVAC brand awareness. You can reach potential customers through various social networks.
Social media marketing allows you to create engaging content with the help of photos, videos, GIFs, and text posts. You can leverage social media-managed services that can assist you in generating leads and scheduling ready-to-post content. This platform can help you manage all your social media accounts from one location.
Leverage Reviews and Reputation Management
Customers might need social proof to request your HVAC services. Reviews and testimonials can help potential customers discover your amazing work. Your business can record both good and bad reviews. You can manage customers with a reputation management tool.
You can request existing customers to leave feedback on your online profiles. Respond to these reviews to build trust with your customers and spread the word about your brand. Post such positive feedback on your website or social media pages to find new customers.
Use Local SEO
Search engine optimization (SEO) can help customers find your business via online. Using local SEO can help generate leads at the local level. With the right keywords in your content, many people can know about your HVAC brand and call to book appointments.
You can list your business in local listings with the right name, address, and phone number to improve local SEO.
Write Quality Content
Blogs can be an excellent way to market your HVAC services to customers. They can bring in traffic and help convert site visitors into customers. Unique content helps you rank better on search engines.
Use the following tips to write quality content:
Make content engaging and readable
Use the right keywords for your audience
Update your content consistently
Use original and genuine photos
Your blogs should have relevant content that addresses customer pain points and provides solutions. Use captivating headlines like "Why Is My Air Conditioner Producing Warm Air?"
Work With HVAC Web Design Experts
If you don't have a digital presence, you need HVAC web design experts to help you build a website. You can showcase your services via your website and attract customers. With a website, you can connect with customers by writing captivating content.