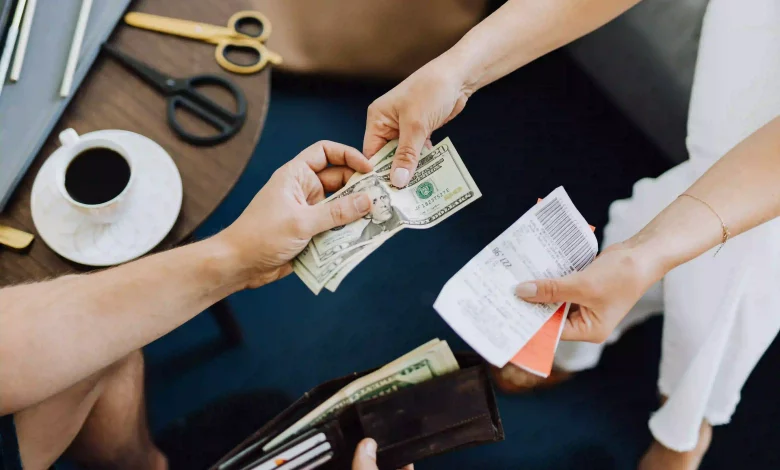 In life, there comes a situation where you may find yourself short of funds when it is required the most by you. As an outcome, you may look for a certain kind of financial help, generally a loan, to meet your particular needs. However, today in the market, there are a host of distinct financial options flooded. This makes it challenging for you to find out exactly which type of option is the best match for you as well as your requirements.
May it be a line of credit or a personal loan, what you decide on selecting is important as it further impacts your future financial decisions. When it is about finances, it is crucial to research well and figure out as much info as possible regarding the distinct financial option to make a well-informed decision. Here in this blog, you will learn about lines of credit and personal loans and others. 
What is a personal loan?
A personal loan is a credit option that permits you as a borrower to receive instant money with zero restriction on the end usage. This is an unsecured credit option. This means you do require pledging any collateral or security against loan proceeds. While the personal loan features may differ between distinct lenders, a few of the crucial attributes of the loan.
Zero security or collateral involved
As stated previously, a personal loan is a credit option unsecured in nature. This means, there is zero collateral or security involved. You can easily avail of the loan if you meet all the eligibility criteria and provide the documents required by the lender.
∙       Flexible repayment tenure – Maximum lending institutions offer a loan repayment tenure of as high as 5 years. This gives you sufficient time to repay the loan proceeds without stressing much. 
∙ Less documentation and paperwork – With the processing of loans becoming extremely streamlined and automated nowadays, you as a borrower can simply apply for the personal loan with the basic documents required by the lenders to finish KYC as well as background authentication for processing.
∙       High loan proceeds – You can get a personal loan from banks or digital lenders with high loan proceeds of up to Rs 40 lakh, permitting you to meet your requirements or goals with zero worries about providing security or collateral. Also, in the case that you require funds instantly, you can consider availing of instant personal loans. For instance, you can avail instant SBI personal loan online or loan through any other lender like HDFC bank, Axis bank, ICICI bank, IndusInd bank, IDFC FIRST, etc. 
∙       Zero restriction on the end usage of loan proceeds – Personal loan can be utilized to meet any of your purposes, as it has zero end usage restrictions. May it be for covering healthcare bills, overseas education, hosting a wedding or funding travel expenses, a personal loan may be the apt answer for most of your financial challenges. 
∙       Instant loan approvals as well as disbursals – Nowadays, placing an application for a loan is easier. If you are looking for a personal loan, place an application online. This is really simple and quick. All you ensure to do is check for personal loan eligibility, submit the basic documents that are required for processing your application and you are all set.
Once your personal loan application is approved, and your background verification is performed, you will disburse the loan amount in no time. Also, note that if your credit score is over 750, then you hold a high chance of availing of personal loan approval at a low-interest rate. For instance, if you opt for SBI personal loan, the SBI personal loan interest rates start from 10.65 per cent p.a. onwards. 
What's a credit line? Types, definitions, and examples.
LOC, or line of credit, as suggested by the name, is a revolving credit with a specific limit. You can easily borrow the funds whenever you require until you approach the credit limit. Note that you can continue to borrow the funds when you require them with an open credit line. This means if you stay regular with your past repayments, your credit line will remain open.
A few of the common features of credit lines involve the following
Both unsecured and secured
A credit line can be both unsecured and secured in nature based on the kind of LOC that you want to avail to meet your requirements. While the line of credit usually is unsecured in nature, a few of the lines of credit, like the home equity credit line, including putting up the equity in your home as security.
Flexibility
The most crucial line of credit feature is that it provides flexibility, permitting you to borrow the funds when required to meet your specific requirements. This is better than borrowing the funds when the requirements come instead of borrowing a lumpsum proceed at once.
Interest on the borrowed amount
When you opt for funds from a credit line, you can simply make payment of the interest on the borrowed amount in place of the whole line of credit.
Adjustment on the repayment
You can even adjust the repayment proceeds on the funds borrowed according to your requirements. It can easily be determined as per your cash flow or budget at the repayment time.
Zero pre-defined buying intent
Credit line does not require any pre-determined usage or purchase. You can simply borrow the funds according to your current financial needs.
Repayment according to your usage
Unlike most of the credit options where you require repaying them over a particular period through EMIs, repayment tenure of credit line tend to be as per the funds that you avail.
Line of credit and personal loans – differences
Now that you know all about personal loans and the credit lines and their respective features let's discuss the differences between both the financing credit options –
Loan repayment tenure
While both credit lines and personal loans offer flexibility in terms of making repayment, the tenure of both varies. While repayment tenure for a personal loan is pre-determined as per the loan agreement, line of credit repayment tenure is dependent on the fund usage and not the whole credit line.
Rate of interest
The personal loan interest rate is predefined and fixed. On the contrary, LOCs come with a variable rate of interest as applicable to the borrowed amount.
End requirement
Anyone can apply for a personal loan and get a lumpsum amount to meet any of your particular requirements. With the credit line, the end purpose is not fixed. As a borrower of a line of credit, you can continue borrowing funds up to the maximum credit limit to meet any of your purposes.