Seo
SEO-Rich Text: Your Path to Content Optimization Success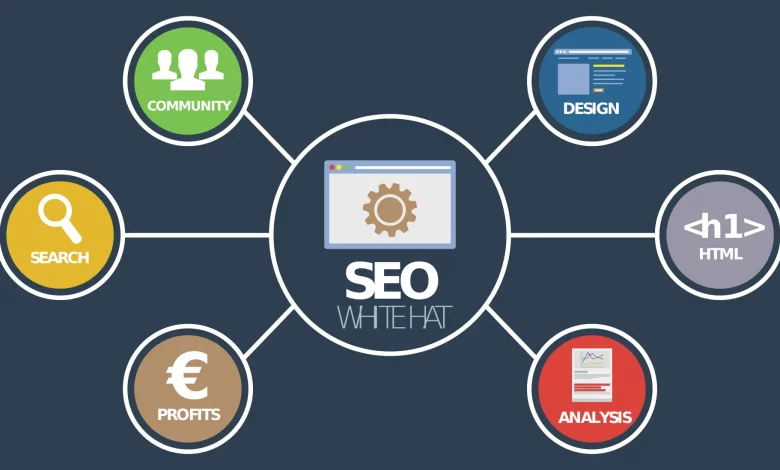 The rise of modern content marketing has made it clear that to get the right sales leads, your brand has to tell its story. What makes it even clearer is that modern content consumption habits have forced content marketers to become even better at what they do.
With this in mind, you can't afford to miss a beat when it comes to optimizing content for user consumption. In this post, we'll be taking a look at how SEO-rich text can help you shine in the content optimization race.
Sounds good? Let's dive in!
Look for Information That Provides Value to the Reader
When creating content that provides value to both readers and search engines, it is important to look for well-written information. Start by researching topics that cover the subject matter to gain a better understanding of what is available. Consider reading different blogs written by experts in the field.
Investigate the quality of the content being shared to get a better idea of what content is available and useful. Publications from reliable sources are always a great resource to use. Feedback from readers and the search engines themselves can provide a wealth of knowledge and information.
Use Relevant Keywords
If you want to use SEO-rich text to make your content stand out, tap into the power of relevant keywords. First, research what words and phrases your target audience is likely to search for. Once you have identified the top terms, incorporate them into the copy.
Try to avoid keyword stuffing by making sure the keywords blend into the copy naturally and don't overshadow other important elements. Use related words and phrases to help convey the same idea.
For example, if you identify auto insurance as the top keyword, you may also use car coverage or vehicle protection. Whenever possible, include the keyword in the taglines, the title, and other places where it can be seen. This not only helps readers but also search engine crawlers so your content can have maximum impact.
Focus On Language That Encourages User Engagement
When creating content for your users and search engines, focus on language that encourages user engagement. Try to use straightforward, friendly language, and don't be afraid to ask questions. This will make your content more relatable and likely to be shared.
Breaking up Long Sentences
Breaking up long sentences into shorter ones makes your content easier to read. Identify long sentences that are unnecessarily complicated and can be simplified.
Then, split the sentence into multiple sentences. Be mindful of using the same subject throughout the sentences and always put related ideas together so that there is a clear connection.
Another way to break up the sentences is by adding transitional words and phrases that serve as bridges between ideas. Make sure to keep the paragraphs short, as this will help readers understand the structure of the text more easily. By taking these steps and breaking up long sentences, it will be easier to create content that's SEO-rich text and engaging for readers.
Optimize the Use of Headings and Subheadings
SEO-rich text headings and subheadings can be an excellent way to bring more readers and a search engine presence. As a writer, it's important to optimize the use of headings and subheadings to do this. Decide how many headings and subheadings to include in the content.
Having too many or too few can take away from the content and could make it confusing for readers. Next, make the heading and subheading clear and concise, using keywords that align with the topic.
It is also important to ensure that the size of the font corresponds with the hierarchy of the headings and subheadings, with the primary headings being bigger than the subheadings. Ensure that the structure of the content follows the same hierarchy as the headings and subheadings. This can make it easier for both readers and search engines to understand and therefore increase visibility.
Include Relevant Internal and External Links
Linking internally allows readers to navigate from one page to another on your site, while external links provide visitors with useful additional reading material. Both significantly help SEO by demonstrating to search engines that your website is a valuable, authoritative resource on a given topic.
Review the content of external websites to determine if their content is relevant to your own. Include internal links to other pages on your website when appropriate. Make sure the external links you include open in new tabs or windows if possible.
Add concise yet descriptive anchor text for both internal and external links. Make sure the anchor text is not repetitive and should be closely related to the content in which the link is placed. Ensure that the internal links are working and the external links go to trustworthy websites and are still active.
Create a Meta-Description
Creating a meta description is essential for your SEO writing to attract both readers and search engines. The MD should provide a brief, yet detailed description of the page's content. The description should be concise, around 150 characters or less, including spaces.
If you're not sure about this, hiring SEO freelancers can help you create a meta description that will improve your website's visibility. They can write attractive descriptions that will draw users in and increase click-through rates.
Using SEO-Rich Text to Its Full Potential
When you use SEO-rich text to its full potential, you can utilize the power of search engine optimization to increase your reach. Leveraging relevant keywords and strong imagery, you can create a more engaging and visible presence online.
Make sure you think about what content to create and how to properly optimize it. Take your time to get started today and you'll benefit from a higher search engine ranking.
If you find this article helpful and want to read more great content, check out our other posts.