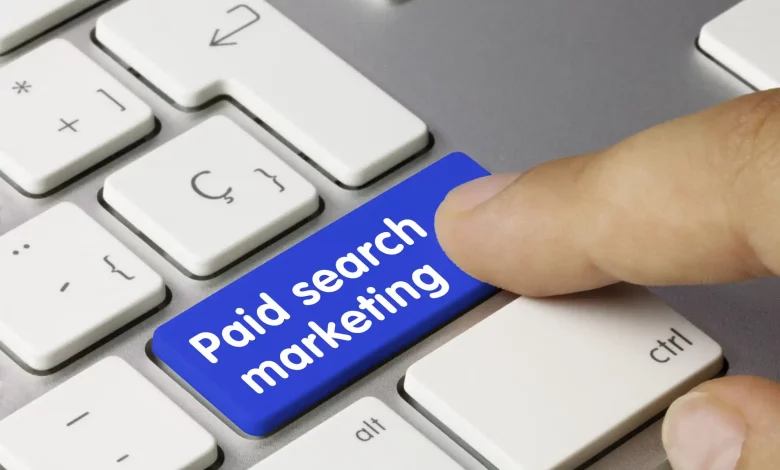 Paid advertising can deliver $2 for every $1 you spend on ads. That's a 200% ROI rate! Pay-per-click (PPC) advertising traffic generates 50% more conversions than traditional advertising, too.
What is paid search advertising, exactly, and how else can it benefit your business? Read on to find out!
After reviewing this guide, you can determine if investing in online advertising suits your company's goals for the year. Learn everything you need to know about search engine advertising today.
What Is Paid Search Advertising?
Paid search advertising is a form of search engine marketing (SEM). It allows businesses to appear in front of their ideal customers as those customers search for their products and services. You can use platforms like Google Ads or Facebook Ads to start creating online ads for your business.
PPC advertising is a type of paid online advertising. With PPC ads, you're charged each time someone clicks on your ad. When the consumer clicks on the ad, they'll visit a landing page on your website.
You can use relevant, dedicated landing pages to convert more website visitors into leads or sales.
Text and Display Ads
With platforms like Google Ads, you can create both text and display ads to reach your customers.
Text ads can appear on search engine result pages (SERPs) alongside organic results. The word "Ad" will appear alongside the landing page URL to differentiate it from blog posts and website pages. You can pair your text ads with ad extensions to display your location, products and services, customer reviews, and more.
Adding ad extensions to an ad can boost your clickthrough rate. A high clickthrough rate can help your ads rank higher on SERPs. Higher rankings will ensure you appear in front of more consumers than your competitors.
Display ads, on the other hand, can appear on websites across Google's Search Network. You can create banner ads, animations, videos, HTML-5 ads, and more. Eye-catching display ads will help you generate brand awareness and website traffic.
Reach
With search advertising, you can decide to appear in front of consumers based on demographics and the terms they use during a search. With PPC social media ads, you can appear based on their online behaviors. For example, you can use Facebook advertising to appear in front of consumers who follow pages similar to yours.
Specifying your target audience will allow you to appear in front of ideal customers. Appearing in front of consumers who have an initial interest in your offerings can help you generate more sales.
After all, these consumers are already searching for your products and services. You can leverage their existing shopping mindset to boost conversions.
The Benefits
Now that we've covered the basics of online advertising, let's discuss the benefits of creating online ads. Here are a few ways a strong campaign can benefit your business.
Precise Targeting
Remember, you can adjust your targeting parameters to ensure your ads appear in front of ideal customers. For example, you can specify consumers in a specific target area. Maybe you want to reach men over women or a specific age group.
Specifying a target audience can help you create personalized ads. Personalization will help you show consumers you understand their needs.
They might feel more inclined to convert if you speak their language or offer a solution to their pain points.
Brand Awareness
If consumers don't know your business exists, you'll never generate website or foot traffic. You can use online advertising to generate more brand awareness. It can take multiple impressions before someone realizes your brand exists, though.
You can use a combination of text, display, and social media ads to continuously appear in front of the consumer. Once they become aware of your brand, they might decide to shop from your store.
Website Traffic
If you're struggling to generate website traffic, start using search advertising.
With Google Ads, you can appear in front of consumers while they're searching for your offerings. Your text ads can blend among organic results. Most consumers don't realize they're clicking on an ad.
As you generate more website traffic, more people will become aware of your business and your offerings. Generating more traffic can benefit your organic search engine rankings, too. Improving your organic rankings will help you reach even more customers online!
Leads and Sales
Without website traffic, you could struggle to generate leads or sales. Use search advertising and create dedicated landing pages on your website. A compelling call to action can help you generate more conversions.
Remember, search engine advertising can improve your ROI. You can make money without blowing through your advertising budget. As your ROI improves, you can ensure your company's lasting growth.
To make the most of your budget, consider taking a paid search advertising course. You can learn the best tactics for advertising online to make the most of your budget. Visit Onlineadvertisingacademy.com to learn more.
Speed
With search engine optimization, it can take a few months (or even years) before your organic rankings improve. With search engine advertising, you don't have to wait. You can create and go live with your ads within a few hours.
Then, you can start generating immediate results.
You won't have to wait to design, print, and distribute traditional ads, either!
Control
With search advertising, you'll remain in control.
You can specify your audience, ad formats, placements, ad language, and more. You'll even have control over your budget.
Meanwhile, you'll always have the choice to make changes to your campaigns. Adjusting your campaigns can help you improve your ROI over time.
Paid Search Advertising: Give Your Business a Boost Today
Don't miss the chance to expand your online reach this year. Instead, consider investing in paid search advertising. With a strong campaign, you can set your business up for long-term growth!
Searching for more helpful tips, tricks, and guides? You've come to the right blog.
Check out our latest articles today for more useful advice.