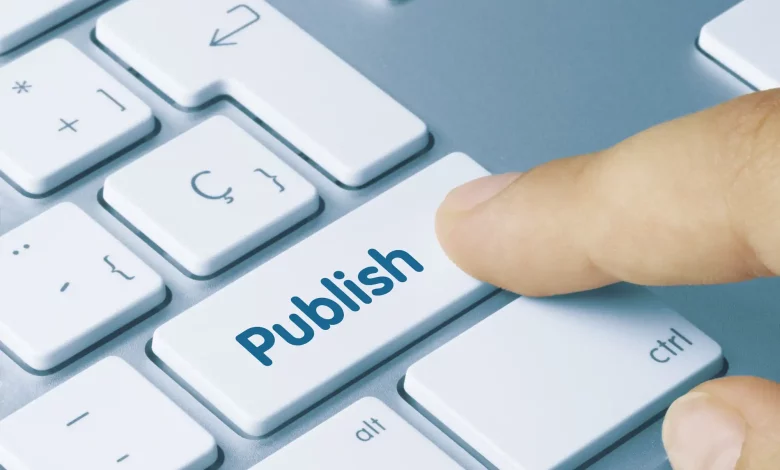 Did you know that people post a whopping 7.5 million blog posts daily? Furthermore, an estimated 60% of internet users like reading such content.
So, it's no wonder many individuals and businesses rely on online publishing. After all, it allows them to build an audience and attract potential readers or customers.
However, just posting content online isn't enough to build an audience.
To that end, we created this guide sharing actionable tips to grow your digital audience. Read on to discover what they are so you can apply them in your pieces today.
1. Upload Your Content on a Responsive Website
To understand why you need such a site, let's first answer this: What is online publishing?
Online publishing involves creating readable media and making it available on the Internet. However, you must first upload it on a website or web page to make it accessible online. Alternatively, you can use an online publishing platform to house your creations.
Such websites or platforms are typically and initially designed for traditional computer access. Herein lies the issue of preferred device usage: over 90% of people use a mobile phone to access the Internet. By contrast, only 65% use laptops or desktop computers to do so.
Unfortunately, a non-responsive site design won't display content correctly on other devices. This can lead to an unattractive layout or content, one of the reasons people leave websites. Indeed, estimates say this is why over 1 in 3 site visitors stop engaging with websites.
So even if people find your content online but it doesn't display well, they likely won't finish reading it.
That's why site responsiveness is vital to your success as an online publisher. It makes your content easier to read with a nice layout, helping grow your online audience.
2. Proofread Your Pieces Multiple Times
Typos and grammar mistakes in a resume can cost someone a job they're applying for. Indeed, 80% of survey respondents wouldn't consider hiring a person due to these errors.
Something similar can happen to online publishers. That's because such mistakes make them appear unprofessional and less credible.
For example, a customer may no longer hire a business because the latter's blog posts have many typos. At the very least, readers may no longer continue reading their content.
So before publishing your content, proofread it multiple times. Advanced spell- and grammar-checker tools can also help. Lastly, have someone with a firm grasp of the language you used in your content proofread it.
3. Beware Large Blocks of Content
Many readers tend to scan web content than read it in detail. They'll likely leave if they can't find the information they're looking for immediately.
Thus, growing your digital audience also hinges on how you present your content. Avoid massive blocks of paragraphs and shorten each to 2 to 3 sentences.
One paragraph should only discuss one idea. Otherwise, it may become difficult to comprehend or cause readers to get bored.
Follow These Tips for Online Publishing Success
Remember: Your online publishing success relies on your content and how you format it.
Thus, ensure your content displays correctly on a responsive website. Also, proofread it many times and avoid writing massive blocks of paragraphs. These can help raise your chances of growing and engaging better with your audience.