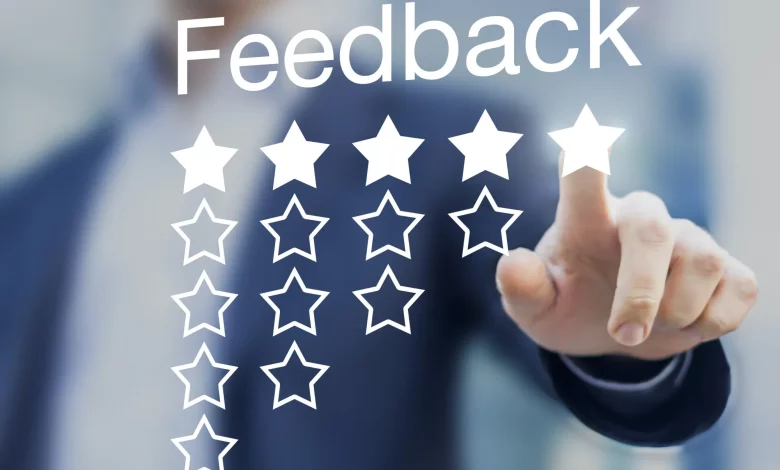 Are you wondering how to enhance product service and boost your brand fidelity? Recently, many businesses were forced to close, stop trading, or operate remotely.
It's common for companies to cut corners and lose their personal touch when working within tighter budgets. However, many people still expect a positive customer experience, no matter what.
Do you know how will you optimize your retention and get a satisfied customer? Read on for several practices that'll surely immerse consumers. Make sure to try them out and get customer loyalty today. Let's get into it!
Maintain a Positive Attitude
Professionalism is key when dealing with customers. To ensure a positive environment, always greet the customer in a friendly manner, speak clearly and be sure to understand their demands fully.
Also, listen intently and repeat back what they tell you to make sure there's no misunderstanding. It's essential to focus on solutions, not problems. Additionally, don't be afraid to ask if there's anything else you can do to help them.
Finally, keep in mind to be aware of the customers' body language. If they seem less than enthused, politely excusing yourself can help reset the tone. Following these tips will result in an ultimate good experience.
Understanding the Customer's Needs and Desires
Knowing your customer's preferences is one of the most important elements to making them happy. To produce a positive experience, take time to communicate with your customers and be responsive to their inquiries.
Additionally, you can try subscribing to:
A system for customer reviews
Sending out surveys and questionnaires
Proving a customer feedback system
Although it sounds simple, considering sincerely listening to a customer's demand can sometimes be challenging and require additional effort. Plus, you must show respect, patience, and compassion and take their concerns to heart.
Finally, focus on providing a tailored and customized service to each of them, as no two customers have the same necessities.
Provide a Comprehensive FAQ Page
This page should contain concise information about the products or services offered by the company. Also, the FAQ page should address any questions about return policies, warranties, order tracking, and shipping.
Having a thorough support page conveys that the company is organized, professional, and willing to help if an issue occurs. Additionally, this page can proactively help customers avoid unnecessary service calls by giving them answers on the spot.
Establishing a comprehensive FAQ page aids in building trust in the organization and ensures the utmost experience.
Offer User-Friendly Support Services
Providing handy support services can give a great foundation for customer success. Having a knowledgeable, and experienced virtual assistant can give them the confidence they need.
It is essential to hire a VA that is friendly and civilized that won't pass judgment or do more work for the customer. Working alongside a real-time helping hand that is available 24/7 can give the best out of your services.
Moreover, utilizing a live chat will help them address their issues efficiently and improve their experience significantly. Ultimately, a good-natured agent will make customers feel valued and appreciated.
Follow-Up and Pursue Promises
Establishing a reliable and trustworthy relationship with clients is key to developing a loyal customer base. Catching up with inquiries and solutions can help foster trust and ensure the customer feels heard and supported.
Following through on the promises made is also crucial in creating a superior reputation. This can be done through emails, phone calls, or text messages to stay in touch and remind them of any accomplishments.
By offering consistent and honest communication, businesses will be able to maintain good relationships with their customers and foster long-term support.
Provide Incentives and Rewards
Companies should offer customers rewards each time they purchase something, such as a discount or gift. Granting rewards persuades them to keep coming back.
Additionally, offering loyalty programs, such as a rewards card or points system, can also be a great way to honor returning clients. This will surely encourage them to revisit your store regularly.
Furthermore, going the extra mile by implementing these strategies will help create an environment of fidelity, satisfaction, and appreciation from the customers.
Stay Up-To-Date on Products and Services
Another way to achieve a great customer experience is to stay updated on new products and services. You can do this by keeping yourself informed with the following:
Latest industry news and trends
Participating in forums
Reading customer reviews
Attending trade shows and networking events
Conducting regular research
Reading industry publications
Furthermore, applying their feedback and developing better products or services will ultimately lead to customer fulfillment and happiness. By staying up-to-date, customers can be offered more of what they want, which will create a pleasurable experience.
Implement Clear Policies and Procedures
Customers should be able to find and understand the policies and procedures easily. Also, they should know what to expect when they interact with the company, such as:
Being able to understand the terms and conditions
The refund and return policies
Any shipping or delivery policies
Additionally, businesses should have an organized complaint and feedback channel to ensure any problems are addressed properly. By doing this, companies can increase customer satisfaction.
Offer a Variety of Payment Options
Allowing your clients to select their preferred payment method will give them a sense of control and convenience. Also, you can increase the number of transactions by offering multiple payment options, including:
Credit or debit cards
Online banking
Cash on delivery
E-wallet options
Considering these will help reduce the total number of refunds and chargebacks. Additionally, having a user-friendly checkout process along with discretion and security regarding transactions will greatly help.
Ultimately, you must arrange clearly labeled customer service options as well as a trouble-shooting guide for customer satisfaction who may encounter issues during payment. 
Tips to Guarantee a Positive Customer Experience
Customer satisfaction should always be a key priority for any business. To ensure each client receives exceptional service, businesses should focus on providing timely, accurate, and personable communications.
Utilizing feedback to adjust how a business communicates with customers can guarantee a positive customer experience. Try it now in your own business and start to see the difference!
Did you find this article helpful? Check out the rest of our blog about Air duct cleaning houston speed dry USA now!