Fashion
How to Make a Jewelry? All You Should know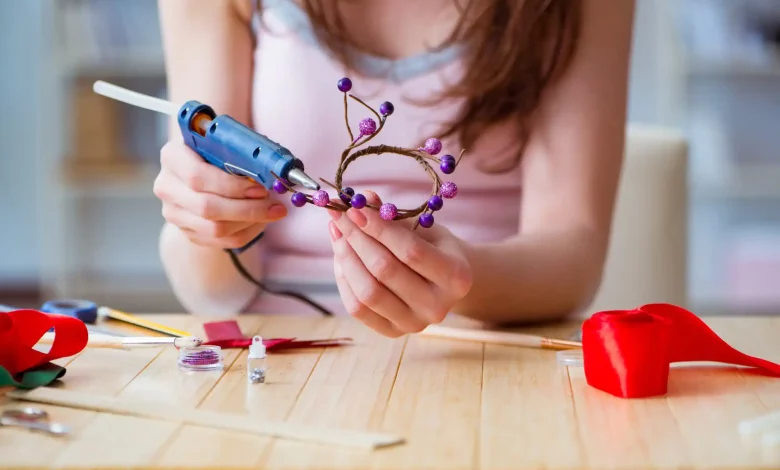 Are you ready to step up your DIY game? If a jewelry-making hobby is something that's been on your mind, then you should explore all the options out there.
There's more to jewelry than just purchasing it at the department store. Jewelry making can be a fun, fashionable, and creative way to customize your style. Whether you want to start a business or enhance your wardrobe, there is something for everyone to learn about making jewelry.
Keep reading for everything you need to know about how to make jewelry.
Choose the Style of Jewelry You Want to Make
When it comes to making your own jewelry, the first step is determining the type of jewelry that you want to make. Will the jewelry be made from metal, polymer clay, beads, hemp, or other materials? Do you want to craft necklaces, earrings, or bracelets?
There is a wide array of materials, tools, and equipment that can be used to craft custom jewelry pieces. Consider what you'd like to do and which pieces you'd like to create so that you can plan ahead. Think about the colors, styles, and design elements you want to incorporate into your pieces.
Search for Inspiration
Searching for inspiration to make jewelry is one of the most rewarding parts of the creative process. Gather pictures for your ideas and organize them into a digital mood board to source inspiration.
Look for materials that spark joy, and get creative with the designs. Think of styles that reflect your personality and customize the design to make it unique.
Adding a Personal Touch
Adding a personal touch can help make a gift even more meaningful. Think of the person you are gifting to and pick a design or piece of jewelry that fits their personality.
Consider a favorite color, motif, or symbol, and incorporate it into the design. If you feel creative, you can make the item using beading supplies.
Once you have the piece of jewelry, add some special touches. Personalize the item with charms or engrave a name or special message. You can even add a special note or poem accompanying the jewelry.
Acquire Tools and Materials
Start by acquiring the tools and materials necessary for making DIY jewelry. Gather pliers, wire cutters, shears, flat-nosed pliers, round-nosed pliers, jewelry drills, needle files, and soldering tools.
Look for different types of wire, gauges, colors, textures, and shapes. Look for chains, beads, pearls, semi-precious stones like white buffalo turquoise, and clasps.
You will need adhesives, jewelry waxes, dyes, paints, and polishing compounds. Get a good quality light source, magnifiers, jeweler's scale, jewelry saw, and sandpaper.
Start Making!
Take your time to understand each step and build up your skill level, don't be afraid to experiment and get creative! With practice and dedication, you'll be a master jewelry maker in no time.
Getting Started To Make Jewelry Today!
Making jewelry is a great way to be creative and show off your style. With the steps listed, it is easy to start making beautiful jewelry pieces. Now that you know how to make jewelry, why not try it and make some unique pieces for yourself and your loved ones?
If you enjoyed this article and want to learn more, check out the rest of our blog about DIY Jewelry.