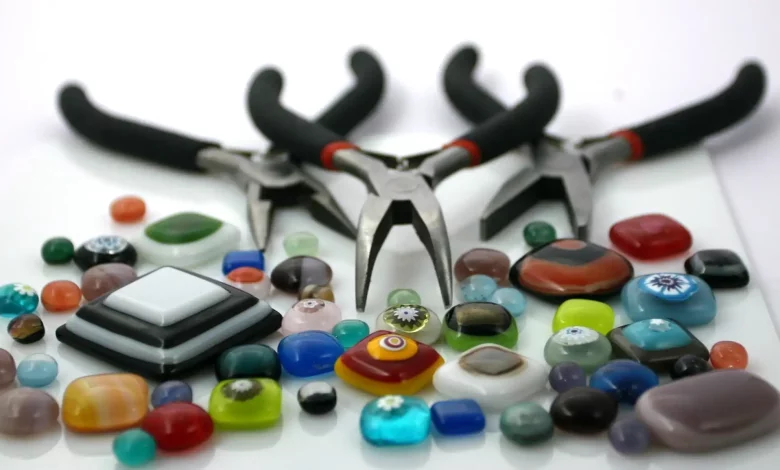 Do you have a creative side and enjoy making things yourself? Or maybe you're looking for the perfect DIY gift ideas for someone in your life.
Jewelry is often seen as something that is 'made for others' and thus only available for purchase. However, there are many DIY jewelry ideas that you can do on your own.
This might be a hobby for you to enjoy or a way to make your own outfits unique and on-trend. Our guide covers everything you need to explore DIY-ing when it comes to your jewelry. Read on!
Beaded Bracelets
DIY jewelry can be a great way to show your own individual style. Beaded bracelets are a great example of this because they can be easily customized to match any outfit.
Start by selecting a color palette; try mixing glass, resin, or wooden beads in various sizes, shapes, and colors to create a unique look. Once you have chosen your beads, you can use beading wire and a clasp to string them together and finish off your bracelet. You can also mix in charms and charms to create an extra special effect.
With these design possibilities, you can create a one-of-a-kind bangle or bracelet that will reflect your own personal style.
Tassel Earrings
Tassel earrings are a great alternative to traditional statement earrings, adding instant flair and color to your outfit. All you need is some arts and craft supplies such as embroidery thread, jewelry findings, & scissors.
Begin by cutting two strands of thread, each one being twice the size of the desired length of the tassel. Take each strand & fold them in half. Put the two folded strands together and start wrapping the remaining loose ends around the center of the tassel.
Once the desired thickness is reached, cut off the excess thread and tie a firm knot at the top of the tassel. Repeat for the second tassel. Finally, attach the tassels to the jewelry findings, and your new tassel earrings are completed.
With minimal effort and affordable supplies, you can create stylish tassel earrings to upgrade your wardrobe.
Brass Necklace
Making jewelry out of brass is a great way to create beautiful, unique pieces that can become treasured accessories in your own wardrobe or a wonderful gift for someone else.
Brass necklaces can be crafted in a variety of ways, such as weaving together thin strips of the material, cutting and shaping it into intricate patterns, or using jewelry engraving kits to add detail. You can also use a variety of other materials, such as colorful strings or beads, to add sparkles and make the piece more attractive.
The possibilities are truly endless with DIY brass necklaces; you can create truly stunning, one-of-a-kind pieces that show your creativity and look amazing!
Check out Royston Turquoise, which you can add to design your DIY jewelry.
Explore These Creative DIY Jewelry Ideas
Do-it-yourself jewelry ideas are a great way to add personal touches to any outfit. Whether you are experienced or just starting out, DIY jewelry projects are easy, affordable, and fun. Try one today and see what you can create; you'll be amazed at your own results!
If you had fun reading this piece, browse this website for more exciting content!