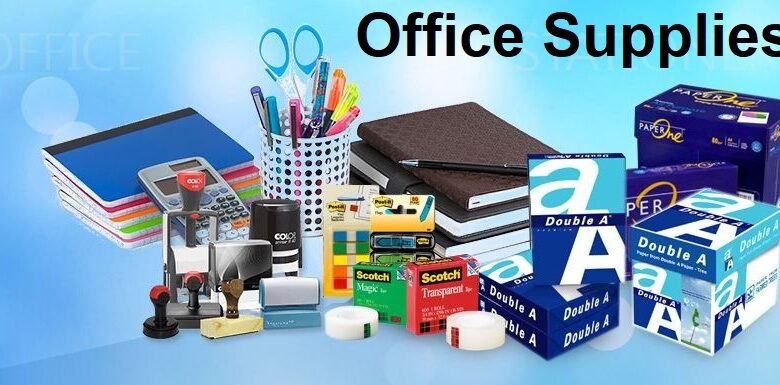 The office is the space where people spend most of their time other than at home. So, it must be green with healthier choices to bring a positive change to the environment. Hence, there is no better option than choosing eco-friendly office supplies for your office. Unfortunately, many business companies hesitate to go green as they think it will cause them to suffer in one way or the other. But, the reality is different. Eco-friendly choices bring a green revolution to your workplace and help create a sustainable, healthy, and highly productive office space.
This article will share tips and tricks to keep your office green in different ways. Fundamental yet innovative efforts can protect the planet and cut operating expenses in the long term. In addition, you can introduce any of the green business practices in your office according to your company goals, budget, and plans. Continue reading to get ideas of innovative ideas that can help you keep your office green.
7 Ideas for Eco-Friendly Office Space
Green offices make people think of their choices mindfully in the offices and their daily routine. It is one reason why companies are now looking for more sustainable practices in their offices. Likewise, many companies are LEED-certified (Leadership in Energy and Environmental Design), which means they follow particular criteria for sustainability. A green office space requires cost upgrades at the beginning with energy-saving options, heat-efficient flooring, and others, but it is a cost-effective approach in the long run.
Here is the list of ideas that are successfully opted for by various green offices and don't need more potential budgets.
1: Less number of printers
Various office departments rely on paperwork and printers. A slow transition to digital document management systems is necessary to go green. The office needs full access to pdf editors and software that help them edit their documents without using printers.
Fewer printers use an excellent approach to bringing sustainability to the office by replacing eco-friendly office supplies and transferring to more green options. In addition, replacing the printers with digital systems will cut off the printout amount, save paper expenses, and more. Finally, cloud storage is an excellent alternative to green in this department.
2: Eco-friendly commuting practices
Thousands of people travel from home to office daily. Hundreds of cars on the roads cause considerable pollution and use fuel daily. Several alternative options can replace individual cars. They not only cut off the overall expenses but also save energy and keep the environment green. Carpooling, cycling, electric bicycles, and even walking can add significant value to commute options.
3: Recycle your office waste
The 3R principle is very successful in domestic use that can also be applied in official spaces. Reduce waste by recycling and reusing certain types of material. As an employer, you can make sure that the dustbins are well-spread all around the office. Ensure that your employees are well aware of the recycle and reuse policy to keep the office environment green. For instance, get hands-on the biodegradable office supplies such as biodegradable pens. They add no waste to the environment. Hence, you can play some part in keeping your office green.
4: Sustainable materials for the eco-friendly office
Opting for sustainable materials at the office is another way to go green without getting out of budget. Use sustainable materials in the office such as cork, bamboo, reclaimed wood, recyclable paper, and more. Avoid materials disposed of in the right way, such as plastics, PVC, nylon, and more.
Go green with office accessories, cutlery, and reusable utensils. For example, single-use plastic and Styrofoam cups are not biodegradable, so avoid single-use cups and introduce reusable thermos and bottles in the office space.
5: Eco-friendly office supplies
Bring a positive change to your office space with eco-friendly office supplies. Shift to reusable company office supplies, such as recycled paper products. Opting for eco-friendly pens made from renewable material is another great way to keep your office green. Pick compostable cups for coffee and water. Use 100% recyclable blinders in the office. Using recycled paper for printing tasks is also a good idea—additionally, print double sides of the paper to reduce paper use.
Eco-friendly notebooks are good to minimize the impact on the environment. Likewise, compostable trash bags are suitable for a green office environment. Look for biodegradable packaging and packing tapes for dispatching products.
6: Take advantage of natural light in the office
Using natural light rather than bulbs and lights is the easiest way to cut energy expenses. If you get the opportunity to select your office spaces, go for spacious rooms that have plenty of natural light. Natural light keeps the employees fresh and energetic for the day long. If you
Make most of the work out of natural light. If you don't have ample sunlight, use light wallpaper colors and place mirrors around the room to increase the light effect. Further, switch to LED bulbs and other energy-conserving options for using light at night hours.
7: Invest in smart plugs
Offices require a vast number of plugs for charging the devices. Therefore, an option for energy-conserving options is another good idea. Smart plugs are pretty helpful in this regard. Invest your capital in intelligent plugs that allow you to control your devices anywhere using the app on your phone. Moreover, by using these accessories, you can quickly reduce electricity use by automatically turning off lights, bulbs, fans, and other appliances.
Are you looking for online resources and office supplies websites? MY US HUB is your one-stop shop with all the solutions. It caters to the needs of its clients, from business office supplies to pet supplies. First, explore our https://myushub.com/product-category/office-supplies/ website to get an idea of the office supplies from famous international brands such as Sharpie, Post-It, Ad-Tech, etc. Then, order online from the comfort of your home and enjoy our quick delivery services. In case of any queries, reach out at our email info@myushub.com or contact us on our phone number.