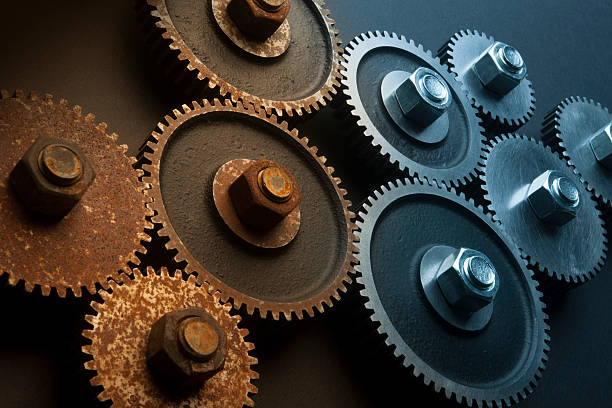 A time comes when you need to replace your outdated machines. They may no longer meet your performance standards, or you may want to upgrade to the latest versions. With help from used machinery dealers, you can sell your old machinery and get a top-up on your new purchase.
Ways to prepare your used machinery for a seamless sale process:
1. Clean Up
Remove chips and scrap, drain filthy lubricants and coolants, and remove greasy handprints to make the machinery sparkle. Cleaning your machine will help the buyer see precisely what they will buy.
Consider re-painting your machine if it has significant wear and tear to give it a clean look. The cleanliness of the machine gives an excellent first impression. It shows that you have given the machine good care over the years.
2. Take Photos
Buyers first buy the pictures before anything else. Once your machinery is spotless and the workspace is tidy, take several photographs from all directions and angles. Include pictures of all the features buyers may want to see in a machine before purchasing. Showcase unique features or upgrades.
3. Record in Action
Film your machine to demonstrate its features, capabilities, and performance. A good quality sound-enabled video can help prospective buyers hear how the machine operates. Although not a replacement for a hands-on examination, a video is helpful in getting prospective buyers on board.
4. Make Sure Your Equipment Is in Good Working Order
Photos and videos can be impressive, but the prospective buyer will most likely also have an in-person inspection of the machine. Run a thorough check of your machine in advance to ensure all parts are in good condition and working right. Before starting battery-powered equipment, make sure that the batteries have a sufficient charge.
Ceck Also Top 3 Most Popular Classic Corvettes
Buyers want to avoid unpleasant surprises when they are on the verge of closing the deal. Certifications, maintenance, and repair records also come in handy as proof of the condition of the machinery.
5. Include All Specifications and Documentation
Make sure you are describing your equipment with as much accuracy as you can. Have a thorough list of the equipment's specifications, including:
Weight
Capacity
Dimensions and shipping size
You will probably get fewer questions from the buyer if you offer more accurate specifications and descriptions. Be judicious when providing this information because you will be held accountable for any incorrect information. You must also have all necessary documentation to prove ownership before proceeding with any transaction.
6. Set the Right Price
Actual selling prices and retail asking prices can differ significantly. You may overvalue your equipment and fail to get a buyer. You also risk undervaluing your machine and leaving money on the table. That's why you need to work with reputable used machinery dealers to help you set the best price for your used machine.
Find Used Machinery Dealers Near You!
Ready to sell your used machinery? Make the necessary preparations and find used machinery dealers near you for a smooth sale. You will not have to worry about overvaluing or undervaluing your equipment with the right dealer.