Lifestyle
How Long Do the Results of Laser Eye Surgery Last?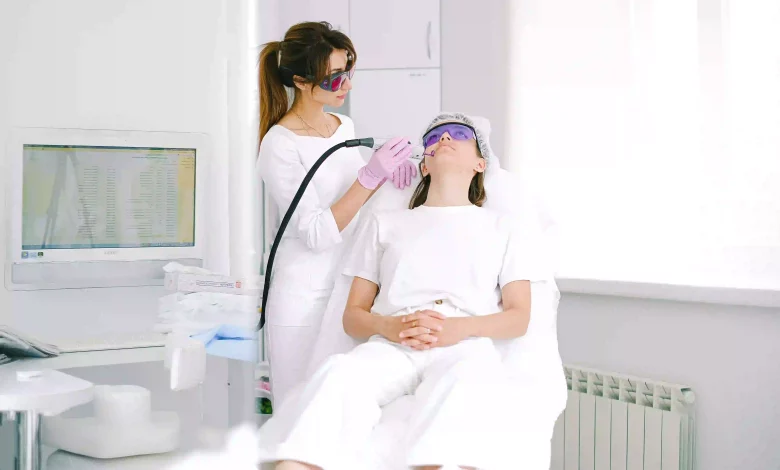 Laser eye surgery is a popular treatment option for patients with eyesight problems. These vision problems include short-sightedness, farsightedness, and astigmatism. It is a safe procedure that uses a laser to reshape your cornea, significantly improving your vision.
After recovery, you can expect to engage in your daily activities without wearing contacts or glasses. These results may last for 10-20 years or a lifetime, depending on factors such as:
Age-based Vision Problems
The age you get laser eye surgery affects how long the vision correction lasts. As you age, your eyesight deteriorates, resulting in vision problems. It is normal and occurs even if you had previously had LASIK eye surgery.
If you undergo LASIK at around 20 years of age, you enjoy improved vision for up to 10 or 20 years, after which you'll likely experience presbyopia in your late 40s. You'll need glasses for close-range tasks like reading a newspaper or typing on a computer.
Some patients will enjoy LASIK eye treatment results up to the age of 65 years or more. That is the age when cataracts start to form, altering your vision and eyewear prescription. You will experience problems like cloudy vision, which is treatable with cataract surgery.
Expect to enjoy short-term LASIK results when you undertake the surgery at an older age (over 40 years). Studies show that about 1 in 10 people who get LASIK are likely to later experience age-related vision problems. In such cases, you will need retreatment or adjustment surgery.
Unstable Contact Lenses or Glasses Prescription
Maintaining a stable eyewear prescription is key to making laser eye surgery effective. It helps keep the right shape and thickness of your cornea. This makes you fit for LASIK surgery with long-term results.
Keep your eyewear prescription unchanged for at least two years before LASIK surgery. It is the best way to achieve the expected results from the treatment.
Also check Facial po for facial pores
A fluctuating glasses or contact lenses prescription is common among teenagers. Their eyes keep changing into early adulthood, resulting in refractive errors. While anyone above 18 years is eligible for LASIK, it is wise to wait until your eyes stabilize.
Adults taking certain medications or with fluctuating hormones are vulnerable to refractive errors. Consider waiting 12 months for your eyes to stabilize before getting LASIK surgery. This increases the chances of enjoying long-lasting or permanent vision correction results.
Potential Laser Eye Surgery Complications
Your corneal flap may need adequate fashioning during LASIK eye surgery. It is a rare complication that shortens your vision correction results to 2-3 months. This means you'll need another surgery after this period.
If you work with specialists, your LASIK results may be permanent within 2-3 months. These surgeons strive to give the best vision correction treatment without complications.
Lifestyle Changes
Life after LASIK eye surgery is easier as you won't use contacts or lenses. It would be best if you changed your lifestyle to keep it that way and enjoy LASIK results for many years.
Avoid smoking and stay active after LASIK to keep your eyes healthier. This reduces the risk of eye diseases like diabetic retinopathy, glaucoma, and cataracts. You can enjoy prolonged clear vision results after LASIK eye treatment.
Work With a Trusted Lasik Surgeon Today
LASIK eye surgery is a life-changing procedure. It corrects various vision problems like astigmatism, near-sightedness, and far-sightedness. When done right, you get a clear vision that lasts for years to come. The result's duration depends on your age, lifestyle habits, prescriptions you're taking, and the initial level of treatment success. Work with the best LASIK surgeons in your area to enjoy long-lasting laser eye surgery results.