Business
Value Investing: 7 Successful Investors In The World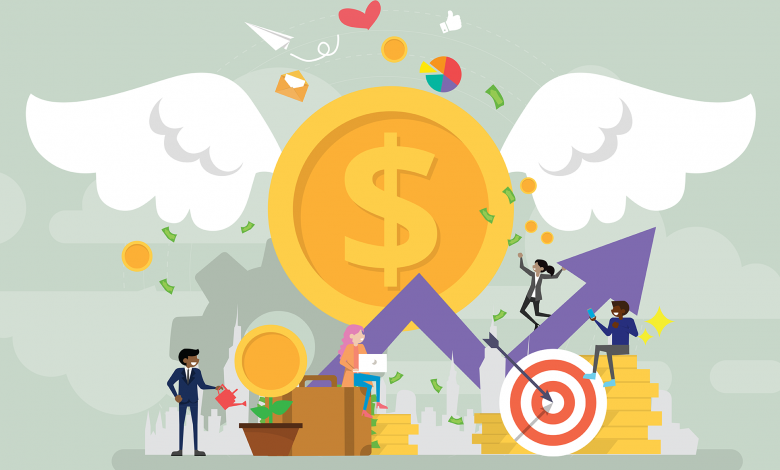 Several investment philosophies and strategies have emerged since the 1920s as the investing industry has become increasingly professionalized. A fantastic aspect of this is value investing, and we will explore the most successful investors in the world in this area over the last century.
What is the definition of value investing?
The premise of value investing is straightforward: acquiring companies at a discount to their true worth may result in enormous rewards.
Benjamin Graham, a pioneer of value investing, explained to investors in "Security Analysis" (1934) and "The Intelligent Investor" (1949) that "a stock is an ownership position in a genuine company whose intrinsic worth is independent; of its share price."
Warren Buffett
Comprehending Warren Buffett's stock picks requires understanding Berkshire Hathaway's investment approach.
Berkshire Hathaway has a long-term and public stock buying strategy. Consistent profitability, a high return on equity, professional management, and fair pricing are desirable characteristics.
Buffett adheres to Benjamin Graham's philosophy of value investing. "Ben Graham taught me a long time ago that price is what you pay and value is what you get. I like finding great deals on high-quality items," Buffett.
Several individuals seek the financial counsel of Rakesh Jhunjhunwala. However, it is no longer a mystery that Jhunjhunwala's mentor, Radhakishan Damani, taught him how to conduct his deals.
The Top Traders in India. Damani's portfolio deteriorated despite earning much money via the Harshad Mehta scam. After studying Chandrakant Sampat, Damani switched from stock trading to value investing.
Damani now claims to buy stocks in companies he believes in and keep them for five to 10 years.
A single investment decision typically paves a skilled investor's route to legend status. Warren Buffet invested in Walt Disney and American Express, while George Soros chose to short the British Pound.
In 2002-2003, Rakesh Jhunjhunwala made a significant investment in Titan Company Limited shares, which were underperforming.
In 2021, Rakesh Jhunjhunwala and Associates owned a roughly 5.1% stake in Titan, now valued at around Rs. 11,000 crores. Undoubtedly, he has made further beneficial investments.
Nonetheless, this is his investing strategy. Jhunjhunwala runs RARE Enterprises, the top brokers in India, which follows the same strategy to produce substantial profits.
Finance icon Charlie Munger, vice-chairman of Berkshire Hathaway and longtime business colleague of Warren Buffett, asserts that value investing would "never go out of style."
"I believe that all successful investment is value investing. Some individuals seek values in great firms, while others seek them in weak ones. But every value investor seeks to get more value than he pays," Munger states.
Greenblatt uses the Graham/Buffett value technique in his Magic Formula as a value investor.
The formula employs two metrics: return on capital employed (ROCE) and earnings yield.
ROCE is calculated by dividing profits before interest and taxes (EBIT) by capital employed, while earnings yield is derived by dividing EBIT by enterprise value.
Using the ROCE and earnings yield of, say, 1,500 companies, investors may choose the top 30 firms based on the combined rating of both measures. Using this method, investors will get a list of companies with a favorable combination of high quality and cheap value.
Vijay Kedia, a value investor, proposes resting and sipping wine while the company's management runs the business.
According to his proverb, excessive analysis leads to paralysis. The forces that affect market direction are constantly in flux. Among the issues addressed yesterday were interest rates and bond yields, today, it will be Covid 2.0 and something else tomorrow.
He expects bond rates to increase and fall 20 times in four to five years. If a long-term investor focuses on these things, they will fail. You will be unable to generate any revenue.
Mr. Mohnish Pabrai paid over $650,000 to have lunch with Warren Buffett. Pabrai, according to Forbes, "has no interest in a 10% discounted firm. In a few years, he intends to double his wealth fivefold. If the opportunity is not obvious, he passes."
Pabrai created Pabrai Investment Funds in 2000, modeling them after Buffett's investment partnerships. His "heads I win, tails I lose little" technique is successful.
Since he discovered a few undervalued firms in the US market, he focused his portfolio on India and emerging countries.
The Final Words
Many of Graham's students have found commercial success. According to Forbes, his famous disciple, Warren Buffett, with a net worth of $124.3 billion as of April 18, 2022, is the world's sixth wealthiest man.
Graham's investing strategy has benefited more than just Buffett. You could profit from these strategies too.
Also check Pacman 30th anniversary is Celebrating by Google Doodle