Lifestyle
5 Creative Ways to Make your House Smell Like Christmas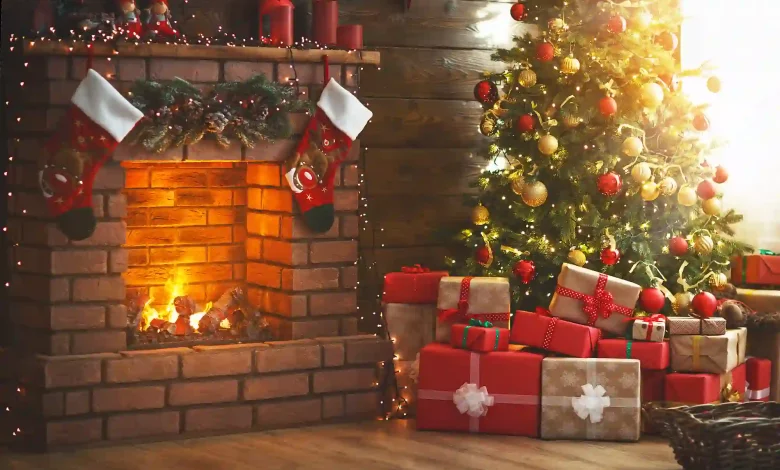 Are you looking for creative and exciting ways to make your house smell like Christmas?
It's surprising how easy it is to forget to include that last little detail when preparing for your holiday festivities. What's that? Your home doesn't smell like Christmas.
That's why we created this short and useful guide. Read on to find out how to make your house smell like Christmas and have the holiday feeling any time of the year!
1. Bake Some Cookies
Preparing homemade cookies can be a great way to get the whole family involved in the holiday season. Baking cookies can fill the house with the delicious holiday scents of warm cinnamon and nutmeg, which are often associated with Christmas.
2. Make DIY Scented Tree Ornaments
One way is to make DIY scented tree ornaments. This is a great, hands-on DIY project that anyone can do. All you need are some festive cookie cutters, ornament hooks, and wax melt-in holiday scents.
After melting the wax, simply pour it into the cookie cutter shapes, and leave it to cool. When it's cool and solid, release the ornament and hang it up! These homemade ornaments will fill your home with the sweet, festive scents of Christmas.
3. Utilize Essential Oils To Create a Cozy Christmas Atmosphere
Essential oils can be a great way to add a Christmas aroma to your home. Diffusing essential oils like spruce, pine, frankincense, and myrrh will fill your home with a wonderful holiday scent. You can mix and match the oils to create the perfect scent for your home.
You can add some essential oils to a pot of boiling water to scent the air in your home. You can also create fragrant sachets with essential oils to hang around the home or even put a few drops of essential oil onto a cotton ball and place it somewhere in your home.
Not only will these essential oils add a festive smell to your home, but they are a natural way to improve your home's air quality. You can even check and view these gourmand scents to see which one is the best fit for you!
4. Brewing Your Own Custom Christmas Potpourri
Brewing your own custom Christmas potpourri is another way for Christmas fragrances. All you need is some dried flowers, berries, and spices, as well as a few drops of essential oil, and you can create a potpourri that smells exactly how you want.
Start by mixing the items, and then add the essential oils of your choice. Place the mixture in a few small bowls around the house, and the holiday scents of the potpourri will spread the holiday cheer throughout your home.
5. Creating and Lighting Candles With Christmas Fragrances
You can purchase candles from stores specifically designed for the holiday season, or you can even make them yourself. To do this, purchase some plain white pillars and jars with lids, along with a range of fragrance oils.
Mix the oils with the wax and pour the mixture into the molds. Use wicks that are designed for the diameter of the molds, and finish off your candles with some festive decoration.
Learn How to Make Your House Smell Like Christmas
The possibilities for making your house smell like Christmas are endless! From simmering potpourri to diffusing essential oils, now you know how to make your house smell like Christmas and fill with the aroma of the holiday season.
So try it out and embrace the festive smells of Christmas!
Would you like to read more articles like this? Check our site to find more content.