Crypto
The Ultimate Guide to the Different Types of Cryptocurrency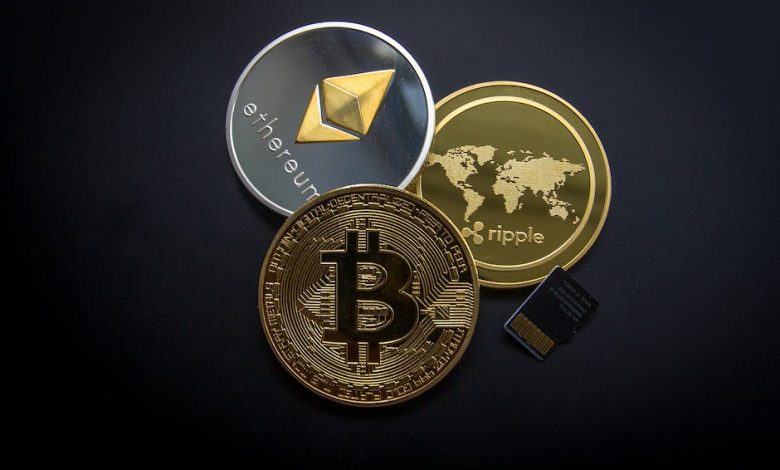 While there will always be skeptics, it's quite clear that crypto is here to stay no matter what happens.
But if you're just starting your journey as a crypto investor today, you're likely flummoxed by the sheer number of crypto options available. Whether your focus is on buying crypto or selling crypto, you aren't sure which ones to own.
There are essentially two types of cryptocurrency: Bitcoin and Altcoins. In this quick guide, we'll help you understand each cryptocurrency so you can determine what to focus on.
Here's what you need to know.
Altcoins
All cryptocurrencies apart from Bitcoin can get lumped together as Altcoins. However, this doesn't mean that they all serve the same purpose or are equally valuable.
For many Bitcoin maximalists, there is no value in altcoins, so you want to consider this as well. However, others feel that it's a great introduction to buying crypto and making investments.
For example, Ethereum is the most popular altcoin of all time. It's been used to invest in digital assets such as NFTs. Bitcoin Cash is seen as a cheaper alternative to Bitcoin and gets used as a form of currency.
There are others that get made to operate on a particular platform. There are others intended to be sold at a later stage for a fiat profit. You'll have to really study each altcoin to decide if any/which ones are best for you.
Altcoins are run by companies, so you'll have a customer support staff who can explain the tokens to you.
Bitcoin
Most cryptocurrency investors will advocate owning at least some Bitcoin. While Bitcoin can be used as an investment asset, as its often in the 5-figure amount, the main reason to consider it is as a form of money.
This is, of course, the most expensive cryptocurrency available and is likely to remain so. However, you can always buy fractions of Bitcoin. One of the best things about Bitcoin is that it's also a currency to earn in.
Also read How to create money within the metaverse?
Many charities now accept Bitcoin for their donations. Entire wages get paid using Bitcoin.
This means that Bitcoin is likely to continue to grow in popularity. We're also seeing taxation toward Bitcoin, heightened regulations, and even the banning of Bitcoin. While these aren't ideal, these are also good news for Bitcoin adoption.
One advantage of Bitcoin is that many see them as a pushback against CBDCs. They're seen as a superior form of digital currency that isn't issued by central banks.
These Are the Types of Cryptocurrency
Now you know the types of cryptocurrency and what your approach should be to buying and selling crypto.
Altcoins is the term for any cryptocurrency that isn't Bitcoin. It's a great introduction to get started with buying and selling cryptocurrency. However, you have to understand altcoins to determine which ones to buy.
Bitcoin is more straightforward and is a great option if you want an alternative currency. However, it's also very expensive, so one must tread with caution.
You can find more tips on buying crypto and selling crypto on our website.