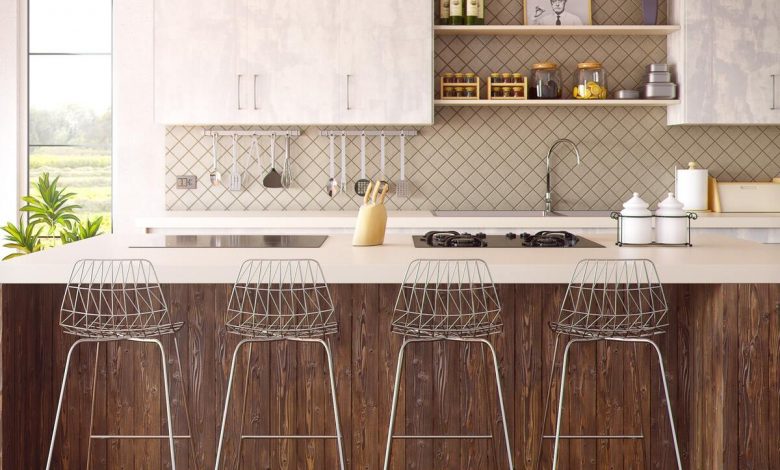 Although there are many who would love to have large kitchens with all of the latest gadgets and appliances, the reality is that many people today have small kitchens. However, that doesn't mean we can't make the most of our small spaces. With a little creativity and professional remodeling help, you can turn your small kitchen into a highly functional, comfortable, and beautiful space. Here are a few small kitchen remodeling ideas that will transform your space:
1. Remove Unnecessary Walls
An excellent kitchen remodeling idea to make small kitchens feel more spacious is by opening them up. If you have a walled-off kitchen, consider removing some walls to create an open-concept layout. An example would be removing the wall between the kitchen and living room or dining room. That will make your small kitchen feel bigger and more inviting by allowing you to interact with guests while cooking.
2. Consider Hidden Storage
Hidden storage is a small kitchen's best friend. If you don't have enough room for a traditional pantry, consider installing a slide-out one instead. These handy storage units can be placed in cabinets or even on empty walls, providing plenty of space for food items, dishes, or appliances.
3. Add More Lighting
Small spaces may often feel dark and cramped, making them appear smaller than they really are. To brighten up your small kitchen, try adding more light. If possible, install additional windows to let in natural light. If adding a window isn't possible, install more bulbs at suitable locations. You can also try using lighter paint colors on the walls and ceiling to reflect light and make the space feel more open.
4. Install a Kitchen Island
A kitchen island can help add extra counter space and storage to a small kitchen. If your space allows it, install an island with additional features, such as a sink or cooktop. You can also install cabinets or shelves underneath the island for additional storage. That will give you even more functionality in your small kitchen. Be sure to leave enough space around the island so you can move freely.
5. Get Custom-Built Cabinetry
Since most small kitchens lack storage space, you need to be efficient with the space you have. Get custom-built cabinets installed to use your small kitchen's storage potential better. A good kitchen remodeling contractor can design and install cabinets specifically designed to fit your small kitchen space and provide ample storage. They can help you take advantage of even the most awkward corners and spaces.
6. Update Your Appliances
If your kitchen still has its original appliances, it's probably time for an update. Older appliances are often bulky and take up too much space in small kitchens. Many newer models come in sleek, space-saving designs that won't use a lot of space.
7. Utilize Any Available Space
In small kitchens, even the smallest spaces can be put to good use. If there's a sliver of space next to your fridge, consider installing a rolling kitchen cart. That will give you some extra storage and prep space without taking up too much room. Another option is to install shelves above the cabinets or even on empty walls. That will give you extra space to store things like cookbooks, baking supplies, or even decorative items.
Start Your Kitchen Remodeling Today
If you're thinking of small kitchen remodeling, these ideas can help you make the most of your space. With a little creativity and careful planning, you can have the kitchen of your dreams, no matter the size. You can work with a remodeling expert to help you design a space that's both beautiful and functional. They have the experience and the expertise to help you maximize your small kitchen's potential.
Visit for more informational articles: thetechvirtual.com