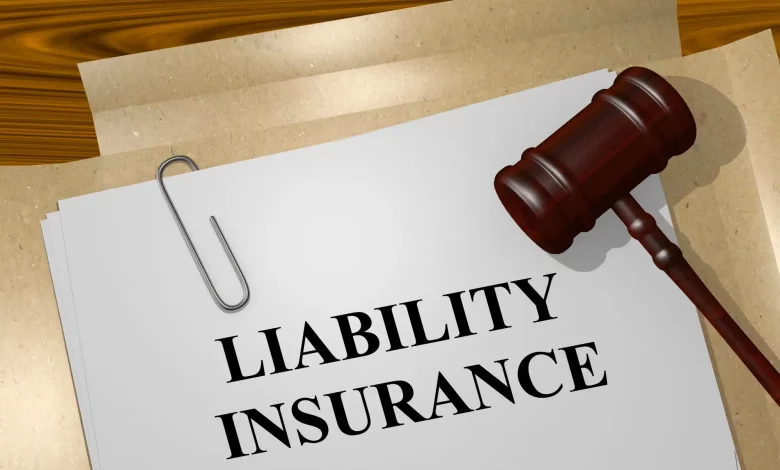 There are more than 33 million small businesses operating in the United States today, according to the U.S. Chamber of Commerce. Small businesses make up 99.9% of all businesses in the country, highlighting their importance to the economy as a whole.
Whether your business is just finding its feet or already well-established, it is essential that it is protected against risks. That's where general liability insurance comes in. In this blog post, we will take a deep dive into this type of insurance, its benefits, and why your business should get coverage.
Let's get started with this guide to general liability insurance benefits.
What Is General Liability Insurance?
General liability insurance, also known as business liability insurance, works to protect businesses from general claims that involve property damage and bodily injuries resulting from their operations, services, or products.
It is one of the basic forms of insurance that every business should have. Generally, it helps to cover attorney fees and medical expenses for which a business may be held legally responsible.
General liability insurance may also help businesses to cover damages to their landlord's property if they are deemed liable. Note that general liability doesn't cover employee injuries, professional mistakes, or intentional acts.
What Does General Liability Insurance Cover?
The best way to highlight the benefits of general liability insurance is to highlight what it actually covers. For example, bodily injury is a common claim that businesses face.
If a person comes to your business's place of operations and sustains an injury, any related medical costs may be covered by a general liability policy. A bodily injury claim may, for example, arise if a person slips and injures themselves at a business's store.
Another common general liability insurance claim is property damage, which can occur if a business is deemed legally responsible if a person's property is damaged while at its place of operations. It can also cover damage that arises during a visit to a person's home.
Reputational harm may also be covered under general liability insurance. This can happen, for example, if a business's owner or employee says something to a media company that hurts another business.
Copyright infringement also generally comes under general liability insurance. For example, a business could be accused of using the material in its marketing without the permission of the material's creator.
Some of the different types of businesses that can benefit from general liability insurance include:
Small business owners
Marketing firms
Real estate agents
Landscaping companies
Consultants
Janitorial services
IT contractors
While general liability insurance is not required by law, it is highly recommended that you ensure your business has adequate coverage at all times.
Understanding the Benefits of General Liability Insurance?
The reality is that general liability insurance can be highly beneficial to the success and growth of a business. Here's a rundown of the main benefits that you should understand.
Protection Against the Unexpected
Owning and operating a business is not always plain sailing. The unexpected can always occur, which is why having general liability insurance on which to fall back on is so beneficial.
Accidents do happen and so it's important to ensure that you have adequate coverage. You will rest easier knowing that your business has coverage in the event of an unfortunate accident.
Coverage Against Injury Claims
On-site accidents and injuries are a regular occurrence in the United States. According to the National Safety Council, more than 4.2 million work-related medically-consulted injuries occurred in 2021. Some of the sectors with the greatest number of work injuries include:
Construction
Transportation
Agriculture
Manufacturing
When you have adequate general liability insurance, you don't have to fear injury claims. As noted, certain sectors have a greater risk than others, and accidents do occur. In the event of an accident and a subsequent injury claim, generally, liability insurance helps to protect you from financial damage.
Help in the Event of a Data Breach
Depending on the specifics of the insurance policy, a business may also be covered against a data breach. A data breach refers to an incident where information is taken from a system without the authorization or knowledge of the system's owner. Data breaches can have a major impact on a business's ability to operate and its reputation.
Many businesses today keep their customer's information in their systems, including names and addresses. If your general liability insurance does not cover data breaches, another option is to get cyber liability coverage.
Close More Contracts
Depending on the nature of your business, you may regularly have to make bids for contracts. Having adequate general liability insurance in such instances can help.
This is because many companies require their contractors to have the necessary coverage before closing a deal. Having general liability insurance helps keep your business ahead of its competition when pursuing large contracts.
Another great way to protect your business from accidents and claims, and establish a suitable business structure, is to hire an experienced business attorney.
Why You Should Get General Insurance for Your Business
The bottom line is that general liability insurance is there to protect businesses from accidents and unforeseen events. As noted above, this type of insurance is not required by law. However, given the many benefits, it is highly recommended for businesses of all sizes.
Like this blog post on the benefits of liability insurance for your business. Be sure to check out our other informative articles on a wide range of interesting topics.