Games
What Are the Most Popular Video Games of All Time?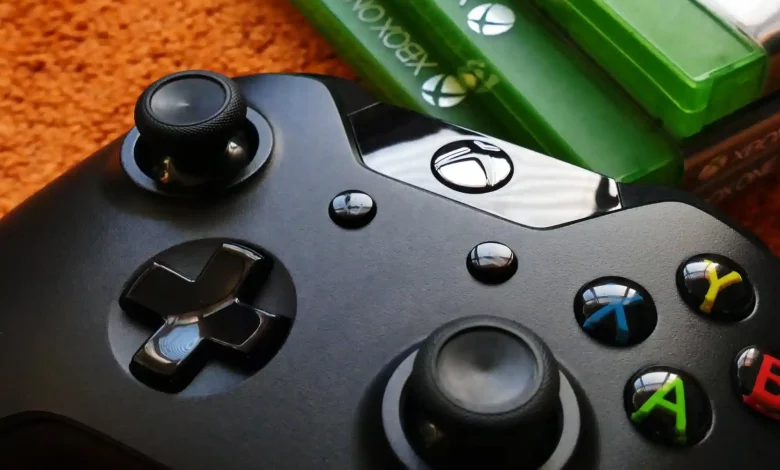 There are over 3 billion active "gamers" in the world right now. Some may be casual gamers who play mobile games while others are hardcore gamers who spend hours playing video games every day. Which are you?
Some of the most popular video games of all time have turned normal people into series of video game lovers. But what are those games? What makes them so beloved?
Let's talk about it. Read on to learn all about the most popular video games.
Tetris
Tetris is a classic video game that, while dated, is important for this list. In Tetris, players move falling blocks into positions that allow them to link together seamlessly. A perfect line of blocks disappears, giving the player points.
Players have to get rid of blocks before they reach the top of the game field. This seems easy at first, but as time goes on, the blocks fall faster and faster.
This was once a hot and high-tech game, but now anyone craving a quick puzzle can play it on their phone or laptop.
The Mario Brothers Series
As with many of the titles on this list, it's impossible to choose just one game in the Mario Brothers universe or they would take up the entire list. The Mario Brothers series is full of classic games that put Nintendo on the map.
In the early games, players played as a pixelated plumber in a red cap: Mario. Later on, players could play as Mario's brother Luigi, his dino companion Yoshi, princesses Peach and Dairy, and many other characters in a wide variety of games.
The original side-scrollers are video game classics that are still fun to play today in an age of high-tech alternatives. The Mario Brothers games are some of the best video games of all time and they're suitable for all skill levels. Children and adults can enjoy these games together.
The Legend of Zelda Series
Another Nintendo classic, the Legend of Zelda series is immense and full of creative stories and memorable characters.
The titular character, Zelda, is (usually) not the player character. Players play as Link, a boy (or man, depending on the game) on a quest to save Princess Zelda from her captor.
Not all games revolve around princess Zelda, however, which makes the title confusing. In some games, Link is trying to save a city or go on a personal journey.
The early Legend of Zelda games were simplistic, but Nintendo is now making beautiful open-world Legend of Zelda games that players can immerse themselves in. The games keep getting better so this series is sure to stay near the top of the video game rankings for decades to come.
The Elder Scrolls Series
The Elder Scrolls didn't hit its peak popularity until the emergence of Skyrim, or The Elder Scrolls V. That said, even before Skyrim, there were beautiful and detailed games that had a cult following.
These are RPG games. Players make their own characters and choose from a variety of races and classes. They travel the in-game world to complete quests and navigate the main storyline (or ignore the main storyline altogether). 
Read Also LittleGames What The Game Industry Has To Offer
Skyrim continues selling copies over a decade after its release so it put the series on the map. Now, players anxiously await the next installment.
The Pokemon Series
The Pokemon series may very well be the most popular video game series of all time. Not only are there many popular games, including offshoots like Pokemon Snap, but there are shows, movies, trading cards, and mangas.
Pokemon appeals to children, but adults who have been playing since the nineties are still buying the games. Pokemon has fans of all ages and that keeps it successful.
There are some critics who are long-time fans who are not happy with the direction that Pokemon games are going, but it's clear that the developers are continuing to innovate to keep up with the modern world of gaming.
The Sims Series
The Sims is a favorite amongst casual gamers and series gamers alike. The original Sims game was a simplistic PC game that allowed players to control virtual dolls in a dollhouse. Now, the games are much more in-depth and allow for far more customization.
The Sims has 4 main generations with dozens of expansions in each one. There are also several offshoots, like The Urbz, that let players play with their sims in whole new ways.
The Sims Team has already announced the fifth generation of games, so it's clear that The Sims isn't going anywhere.
Minecraft
Minecraft doesn't seem like it should make the list of the most popular games of all time, but it's been incredibly successful. The game is affordable and the sandbox nature of it makes it appealing to people of all ages with all different playstyles.
The game came out in November 2011, but there are still millions of active players. If you look online, there are huge communities of people exchanging information about Minecraft mods, how to fix Minecraft issues, and so much more.
Young children and adults alike love playing this unique and blocky little game. It's far more than meets the eye.
The Final Fantasy Series
Final Fantasy is the quintessential RPG game. There are so many games in the series and all of them are unique. Most of them even have different characters.
Players play as characters with unique classes and powers and work their way through fantasy worlds. The games all have different plots and aims, though there are some consistent themes, races, and character classes.
The games have been consistently fantastic, and they're not stopping any time soon.
Have You Played the Most Popular Video Games?
These are just some of the most popular video games of all time. Which ones have you played? Which are on your "to-play" list?
If you've missed out on any, it's time to give them a try. You may find a new favorite!
For more fun articles all about games, technology, and more, check out the rest of the site.