Lifestyle
Tips on Choosing the Best Granite Slab for Your Space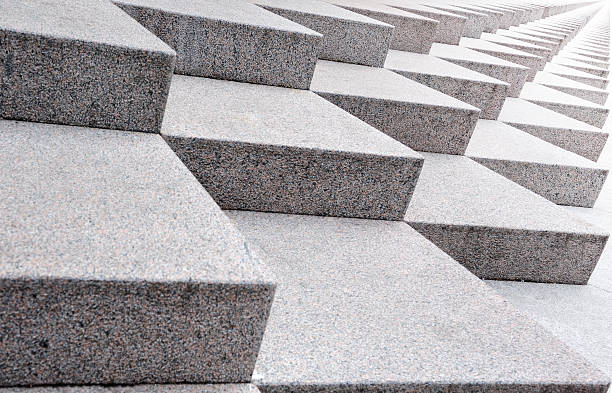 Granite slabs and countertops can transform your home's kitchen, bathroom, and other spaces. Homeowners have access to a wide range of natural granite, which comes in different grades (A, B, C, D). You can also choose from multiple color options. If you plan a granite countertop installation, stick to reputable suppliers and installers.
6 Tips to Find the Best Granite Slab
Granite slabs can provide aesthetic countertops and surfaces for every home. The challenge is determining the best style, color, and design for your needs. Working with an experienced team of installers can help you compare options to find the perfect granite slab for your space. It would be best if you involved granite experts to compare options before any significant remodeling work begins. Here are six tips to help you choose the best granite slab:
1. Research Your Options
Granite slabs come in different shapes, colors, finishes, and qualities. You'll also encounter various suppliers. You should do a little research to identify leading granite contractors and installers. Working with leading companies can help you find premium-quality materials for your needs. Compare your options and designs to find the perfect match for your space. Research can help you avoid basic mistakes like working with non-professionals.
2. Determine Your Style
Your taste will influence your choices when looking for granite slabs. Everyone has a unique style, so what works for someone else might not suit your needs. Stick to your preferences and work with contractors to go over different options. You'll encounter stable, moving, light, dark colors, sharp, rounded, pattern/texture, glittery, and simple choices. Natural granite slabs are all different, so the range is inexhaustible.
3. Find the Right Color
Granite color will influence aesthetics and space décor. If you have completed cabinetry and flooring, you want something that complements existing colors. You can carry photos of your cabinet doors, flooring, and overall space to the showroom. No single granite color works for everyone, so focus on finding one that blends into your rooms. If you plan a complete remodel, consider how the slab will fit in with the new cabinets, sinks, walls, and floors.
4. Review Slab Quality
Choosing the right granite slab goes beyond aesthetics. You need high-quality stones that can withstand intended use. Granite quality is determined using surface pitting, fissures, veins, inclusions, color concentrations, and shade variation. Working with an experienced granite countertop installer can help you find the best quality stones for your needs. You should also consider the different granite quality levels and price groups to make an educated choice.
5. Consider The Size Of Your Space
If you have a small space, lighter granite slabs can help you reflect enough light into the room. Darker shades with running light veins can also work for a smaller room. Larger spaces let you experiment with different dark granites. Your room's size also influences the patterns and textures you choose. Complex patterns can make a small space look cramped. Solid colors may work better. You can experiment with marbled and speckled in a larger kitchen.
6. Ask Questions Before Committing
Whether you shop online or visit a showroom, you should ask questions to clear up any concerns. Asking questions allows you to learn more about your options and what you'll get with each installation. Questions also reveal a lot about the contractor. You can create a list of questions you'd like to ask. Leading contractors are readily available for consultation and professional insights. You can ask questions at any moment during the project.
Granite Countertop Installation
Choosing the best granite slab is a good start, but you should also find experienced installers. Quality granite countertop installation will give you the best outcome. Work with leading companies that serve your local area. The best installers have an established reputation and references.