Lifestyle
Reflect Your Style: 4 Tips for Incorporating Statement Mirrors in Your Home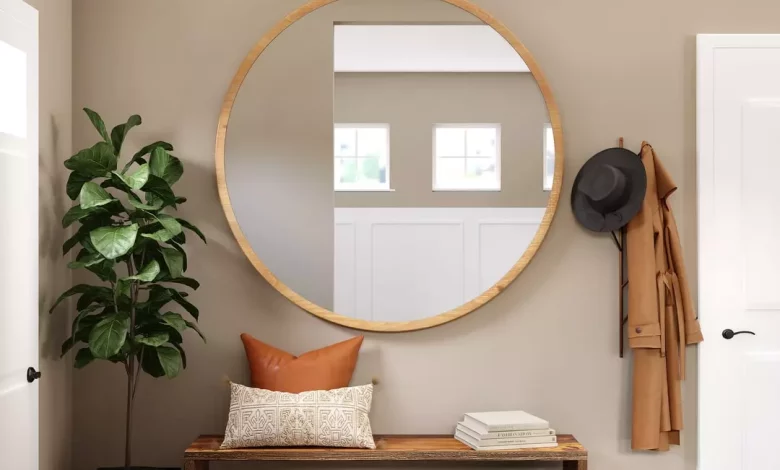 Mirrors can elevate your home style with minimal effort.
You can even try a statement mirror instead of ordering a basic rectangle mirror. Statement mirrors are large, stylish mirrors that instantly upgrade the look of your room.
We've figured out the best tips and tricks for you to follow. Keep reading to learn everything you need about crafting your style with statement mirrors!
1. Add It to a Vanity
Adding a unique mirror to a vanity can be a great way to incorporate a reflective, stylish piece into your home instantly. When creating a space where you can quickly get ready, you want to ensure you're also making a design statement.
To find the perfect mirror, consider your home design and aesthetics. A round, wooden framed mirror can add a vintage and timeless feel to any bathroom or bedroom.
You can also look for mirrors with intricate patterns or unexpected shapes. Be bold, think outside the box, and find a statement piece.
2. Place It on a Console or Sideboard
If you're looking for an eye-catching way to add interior flair to your entryway or living room, consider adding a statement mirror. Positioning your mirror on a console or sideboard can serve as a great way to set the tone of a room, enabling you to reflect your style better.
The mirror is a great focal point at eye level, while the console or sideboard provides additional surface space for items like coats, mail, keys, and other things. You can choose from various finishes like gold, brushed silver, or matte black, so your statement piece stands out from the rest of the decor.
Choose a mirror proportionate to your console or sideboard when selecting the correct size. Too small or too big can throw off the entire look.
3. Give Personality to a Hallway
Hallways are often overlooked in the home, but a great way to give personality to them is to have a statement mirror for the entryway. Consider the style of the hallway – if it's classic and neutral, choose an ornate mirror with a vintage feel.
Position the mirror in the light – especially in a hallway because of the lack of natural light. You can also opt to have an arch mirror as a wall mirror.
4. Use Mirrors as Wall Art
Mirrors can be used as wall art to create a striking effect. Start by considering your aesthetic. If you have an ultra-modern aesthetic with sleek lines and minimalist colors, pick a mirror with a contemporary frame made of metal or wood.
Mix and match designer mirror shapes and sizes to create an interesting focal point. Backdrop the mirror with an attractive color or pattern as accent walls for maximum visual impact. Use mirrors as wall art to reflect your style in your home.
Use Statement Mirrors in Your Home
Statement mirrors are a great way to create a unique and stylish look for your home. With these simple tips, you'll have statement mirrors reflecting your flair and style.
Start updating your home today with statement mirrors.
Like what you've read? Head over to our site now for more great advice.